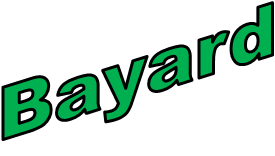 Do you have a Bayard 10 range hot water system that needs service? Though these hot water heaters are no longer sold in Australia, the qualified technicians at Same Day Hot Water have the knowledge and expertise of working with these hot water systems.
A bit of History on Bayard 10 and Chaffoteaux et Maury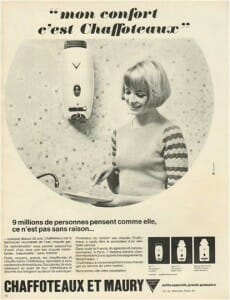 Chaffoteaux et Maury is a French company that has been established for over 100 years and is now under the group of companies owned by Ariston Group. The company has since left Australia, but there is nothing to worry as Same Day Hot Water is able to get you back in hot water!
The Bayard 10 range of the Chaffoteaux were very popular in the in the 80's because of their simplicity and advantages for flueing requirements. An advantage of flueing is that the Bayard 10 range is a room sealed unit. This means that these hot water heaters can be installed in areas of the house where other types of non room sealed units are not.
Over the years things have changed due to new rules and regulations. The new style heaters of the Bayard 10 range are completely room sealed. This means flue gases escape to the outside and not into the house like the model displayed in this old advertisement.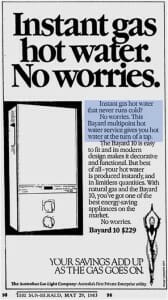 This is an advertisement from the 80s when the Bayard 10 range was very popular. (courtesy of the Sun Herald)
Even though the company has left Australia and the Bayard hot water systems no longer being sold, Same Day Hot Water's qualified service technicians still have the knowledge and expertise to service your current Bayard 10 hot water system. This is includes if your current Bayard 10 hot water system breaks down, needs servicing, or needs maintenance.
Service of your Bayard 10
The Bayard 10 hot water systems have a unique design and are usually older units. These factors make servicing the Bayard 10 hot water systems difficult. Due to the difficult nature of servicing the Bayard 10 hot water systems, it is recommended to use a specialist. Here at Same Day hot Water we are that specialist.
The Bayard 10 hot water system, just like other hot water systems, is made up of different parts. Sometimes the reason the system is not working is because one of these parts needs replacing. Here is a list of some spare parts for the Bayard 10 hot water systems.
Cover Top Plast
Disk & Spindle
Injector Pilot 0.23 N
Regulator Water
Thermocouple
An old Bayard unit that has been pulled out and replaced by same day hot water.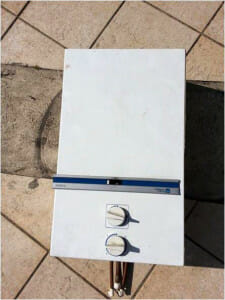 The inside of an old Chaffoteaux et Maury Bayard 10.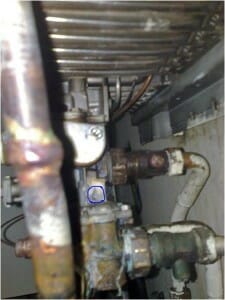 New technology for Bayard 10
With the Bayard 10 no longer being manufactured, Same Day Hot Water Service has sourced a hot water heater with exciting new technology to suit your needs.
Rather than the previous technology of the pilot light, the new technology works by a process called hydro generation. Like a hydro generation electricity plant, moving water is used to rotate a turbine. The rotation of the turbine creates electricity which creates a spark to ignite gas. The outcome of this process inside the Bayard 10 hot water system is it gives you instant hot water.
Bayard 10 Hot Water System = Saving You Money
Not only is this new technology great for its simplistic design but it also increases efficiency. This high efficiency means that it saves you money.
Efficiency of the new technology
The new technology increases the Bayard 10 hot water system's gas efficiency to a huge 5.8 stars. Compare that to some of the old systems that are currently in service which would only be 3 star. This could mean an energy saving of 20% on your current gas bill!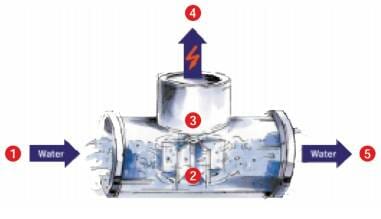 The principle behind hydro generation with the hot water systems replacing the Bayard 10 is illustrated above.
The water spins the turbine which creates electricity which then creates a spark. This ignites the gas which then gives you hot water.