If you've found yourself browsing hot water system prices, chances are that you've found yourself on the tail end of a cold shower or a noisy tank. Hot water systems are prone to working hard in the background with very few maintenance needs, which, unfortunately, often results in their failure without any warning.
Pick the right brand to replace your broken hot water system

A broken hot water system can happen not only at the worse time for your hygiene but for your budget as well. If this is the case for you, we don't blame you for seeking the cheapest option to just get this problem firmly crossed off your to-do list. However, a broken hot water system presents a unique opportunity to lower the outgoings of your home and improve your efficiency in one fell swoop.
Benefits of buying a new hot water system:
Improve the energy efficiency of your home
Provide a long term, reliable source of hot water
Increase the size of your unit to suit your growing household
Lower your environmental footprint by outputting fewer greenhouse emissions with solar or natural gas hot water systems
The good news is that once you've installed a whizz-bang new system in your home, it will likely remain faithful and reliable for up to 15 years into the future.
On the other hand, this means that your current system is likely a couple of decades old, meaning you are not embracing the most innovative or up to date technology. The world of hot water systems changes a lot every decade, and by setting yourself up well with a new system, you are likely to see a decrease in your ongoing energy bills and an increase in the quality of your hot water.
How much do hot water systems cost?
Different hot water systems have different prices, and the cost will vary depending on a number of factors including the type of system (ie. solar hot water system, electric hot water system, continuous flow systems, heat pump or natural gas), the water capacity and the brand of the hot water system.
Hot water system price ranges by type:
Gas hot water systems
$750 to $1,600
Electric hot water systems
$450 to $1,800
Solar hot water systems
$4,000 to $8,000
Heat pump water heaters
$3,000 to $4,000
These prices don't take into consideration the installation costs of your new hot water system. If you have a more complex installation requirement, such as if you've decided to make the energy-efficient switch from electric to solar, these costs will be higher.
Ultimately, the best hot water system for you will include that which suits your budget and which will provide for your individual water heating needs with efficiency and low running costs.
We stock the following brands of hot water systems:
AquaMAX Hot Water Systems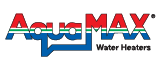 Shop AquaMAX Hot Water Systems
AquaMAX has been a major manufacturer of Australian domestic water heaters ever since the 1980s. Their goal is to provide high-efficiency electric storage systems and natural gas hot water systems, designed in house from their Melbourne location. The AquaMAX Vitreous Enamel range introduced a new standard to the market for efficiency standards, and they are experts in creating stainless steel tanks.
Bosch Gas Hot Water Systems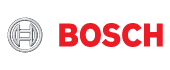 Shop Bosch Gas Hot Water Systems
Becoming a household name well over 100 years ago, Bosch understands what it takes to keep up with the demands of Australian heating and cooling. With three major locations across Australia, Bosch has become synonymous with innovation, sustainability and socially conscious business practices.
Dux Hot Water Systems
An iconic Australian brand since 1915, Dux has continuously pushed the limits of development and research to improve water heater efficiency and longevity. Manufactured in a state of the art facility in the Southern Highlands, and backed by Noritz, a Japanese manufacturer, Dux systems feature unrivalled technology and the latest innovation.
Quantum Heat Pump Varieties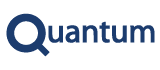 Shop Quantum Heat Pump Varieties
The original discoverers of heat pump technology for residential hot water use, Quantum has been working on product development for over 30 years. With each product tested for reliability and efficiency, Quantum heat pumps are tailor-made to withstand the harshest Australian conditions.
Rheem Hot Water Systems
Rheem began in 1937 with hot water heaters, and they have now extended their range to include solar hot water systems, electric hot water systems, gas continuous flow, gas storage, heat pumps and even pool heating. As one of the biggest and most trusted hot water brands in the country, Rheem will have the right hot water system for you.
Rinnai Hot Water Systems
Rinnai hot water systems are built to meet the needs of every Australian household, with specific benefits to ensure each household size and family type is taken care of with high efficiency, water conservation and installation versatility. With status monitoring and temperature controls, you can be in control of your hot water system temperature, ongoing maintenance needs and repairs.
Sanden Heat Pumps
A highly energy-efficient solution, Sanden heat pumps absorb heat from the air to transfer it to your water, saving money, and energy and reducing greenhouse gas emissions. With some of the longest and best warranties in Australia, along with premium high-quality systems and marine-grade stainless steel tanks, your new water heater will keep you in hot water for years to come.
Stiebel Hot Water Systems


Shop Stiebel Hot Water Systems
With success based on pioneering innovation and high manufacturing quality, Stiebel's hot water system range benefits from its expertise at every stage of its development, from the initial design through to the final manufacturing. As a leading innovator, Stiebel is always pursuing what is future proof and set up for long term success so your hot water system will be as efficient and reliable as can be.
Thermann Hot Water Systems


Shop Thermann Hot Water Systems
Thermann is setting new standards for hot water systems in Australia with innovative features and proven technology, and a hot water system for every budget. With real-world testing and an emphasis on performance and reliability, thousands of Australian homes enjoy total confidence and simple installations thanks to Thermann's quality manufacturing, support and service.
Vulcan Hot Water Systems
High-quality performance at an affordable price, Vulcan is built to be the best, toughest, most adaptable and reliable. Each Vulcan gas hot water system is built to be simple to install, and a ceramic seal in each cylinder is built to withstand even the hardest water. Quality materials and proven technology combine to create a hot water system that you can rely on day in, day out.
Hot Water System Brands for Every Budget
The best hot water system brand for you will be the most efficient, reliable and long-lasting, along with being affordable. By choosing the right system for your hot water consumption, the most efficient energy source and the lowest ongoing running costs, you will be lowering your energy consumption and making your home more earth-friendly, without compromising on powerful hot water.
We stock a range of different types of systems to provide value for money and reliable hot water service for busy households of all shapes and sizes. Browse our range today or get in touch to discuss all things hot water.
Frequently Asked Questions about Hot Water Systems
How much does a hot water system cost?
The cost of your new hot water system replacement will depend on a number of factors, and most models have varying prices based on size, flow rate and energy star rating. Delivery costs and the installation cost may come into play, and if you need to change the power source such as moving from an electric hot water system to a natural gas hot water system.
What is the average lifespan of a hot water system?
Most hot water systems are built to last between 10 – 15 years.
What is the best system for hot water?
The best system for hot water is different for many different people. Many people choose the same brand as their old system under the impression this is a safer purchase decision, however, keep in mind that this is not the only brand on the market. With a diverse range of Australian owned and operated hot water system brands in the market, don't be afraid to shop around to save more money, provide better hot water for your busy household and be more efficient in your day to day water use.
What size hot water system do I need for a family of 4?
This will depend on how much hot water your family uses on a daily basis. Most families of 4 will need a storage tank size of between 125 to 315 litres.