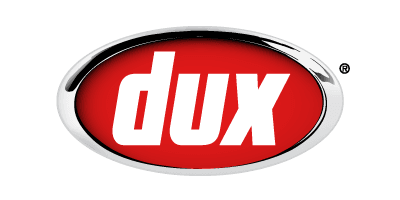 Prices listed next to each heater are for supply and install* in the Sydney, Central Coast, Newcastle, and Melbourne areas only. Supply & Install prices are for like for like installations. Tempering valve if required is an additional $185.00
Delivery Information
All of our Dux Hot Water Systems have Nationwide delivery and in the majority of cases shipping is free!
ATTN QLD & WA & Geelong customers: Please contact our Referral Agents for installation information
Gold Coast
Call Alex from ABA Budget Plumbing on 0408488661 for installation information.
Brisbane
Call Mitchell Plumbing & Gas on 07 3733 3622 for installation information.
Sunshine Coast
Call Jayson on 0416114086 for installation information.
Geelong
Call Nathan from Plumb IT Geelong on 0400758629 for installation information.
Hobart
Call Paul from Affordable Group Tasmania on 0428 390 244 for installation information.
Adelaide
Call Prins Plumbing & Gas on 0416253242 for installation information.
Canberra
Call Phil from O'Brien Plumbing Tuggeranong on 0416310318 for installation information.
Dux Electric Hot Water Systems
Below is our full range of Dux Electric Hot Water Systems.
Dux Gas Hot Water Systems
Our full range of Dux Gas Hot Water Systems, including Gas Storage, Continuous Flow & Instantaneous and Condensing ranges:
NOTE
For Supply & Install if you are changing from a storage heater to a continuous flow there are additional charges that apply.
Pay approximately $170 additional for this product compared to the standard range and you could save ~$1,000 over the life of the hot water heater. Sounds like a no brainer to me! This is done through the products higher gas efficiency. Check out the youtube video below for more information on how the Dux Always Hot Condensing technology works.
Watch video on Dux Condensing Continuous Flow (below)

Interested in finding out more detailed information about a Dux Airoheat Heat Pump? This page discusses all about the Dux Airoheat Heat Pump including spare parts and servicing.
About Dux Hot Water Systems
Ever since 1915, Dux has developed and researched hot water heaters and systems to become the energy-efficient, reliable and cutting edge brand that they are today. Dux is committed to the continuous development and discovery of new products and does so from their state-of-the-art facility in the Southern Highlands, New South Wales.
When purchasing a hot water system from Dux, customers can rest assured that they have the highest quality systems available, with a function that is safe, economical, and reliable for years to come.
The Dux difference ensures high quality, made in Australia products, developed with unrivaled technology. Dux is backed by Noritz – an international powerhouse and leading Japanese manufacturer of residential and commercial water heaters. Every Dux hot water system is manufactured in Australia to ensure quality control and fast service while allowing a strong focus on research and development in relation to what is most needed in every Australian household.
Dux Supply and Installation
Their entire range is tailored for energy efficiency, easy repairs and simple maintenance.
The Dux hot water system range is available in many different sizes and shapes from 25L to 400L to suit a range of household and family needs. Dux offers products to suit gas, continuous flow and eco-friendly systems as well as hot water heaters and heat pumps of varying energy efficiency rates, heat loss protection and cost.
The team at Same Day Hot Water Service is full of knowledge and experience to help you to select from our range of Dux hot water heaters and systems so that you can select the best for your home and situation.
If you're ready to discuss all things Dux with our crew, contact us on 1300 721 996 or fill out an enquiry form.
Areas Serviced
We supply and install Dux hot water systems in these areas:
Penrith
Blacktown
Liverpool
Fairfield
Bankstown
Holroyd
Parramatta
The Hills
We also cover some of the Hawkesbury and Hornsby areas.