Find all major brands of Hot Water Systems with cheaper pricing than our competitors ADVERTISED!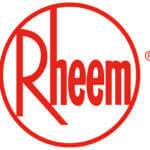 Rheem Prices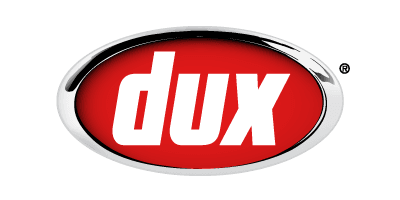 Dux Prices

Rinnai Prices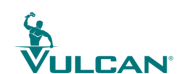 Vulcan Prices

Aquamax Prices

Bosch Prices
Choosing the right hot water system for you: [Fuel, Type, Size, Cost]
Fuel
Available fuel sources are:

Runs through the night into the early morning hours. Sometimes with off peak electricity there is a second boost during the day. This is a relatively cheap way to run your hot water system. As a hot water specialist, I believe off peak electricity is the cheapest and simplest way of heating water. However, it is not so good for the environment.

This is expensive to run. My professional opinion is to avoid this fuel source at all costs. Though in some circumstances this is unable to be done. Also it is not so good for the environment. My recommendation would be to consider solar or heat pump if continuous electricity is the only available fuel source.

Some benefits include being relatively cheap and very good for the environment. If you are looking at going to natural gas from another fuel source please take into consideration a few things.
If natural gas is available in the street, and;
How long it will take to put the natural gas on.
Avoid at all costs. This is very expensive and not so good for the environment. In cases where LPG is the only fuel source available I usually recommend a heat pump.

Size & Type
How large and what type of hot water system you want to install?
Do you want a small tank or a large tank?
Smaller tanks (25-160 Litre capacity) tend to run on "continuous power electricity".
Larger tanks (250-400 Litre capacity) tend to run on "off peak 1" or "off peak 2" power. Off peak 1 is turned on from 11PM and 7AM approximately. Whereas "off peak 2" is turned on between 11PM-7AM and has an additional boost from approximately 1PM-4PM.
Something to consider is that off peak 2 is slightly more expensive.

This is expensive to run. My professional opinion is to avoid this fuel source at all costs. Though in some circumstances this is unable to be done. Also it is not so good for the environment. My recommendation would be to consider solar or heat pump if continuous electricity is the only available fuel source.

Gas storage tanks are very quick at recovering temperatures. This means the tank is able to deliver a large volume of water in short period. Generally, capacities of these tanks range from 135-170 litres. It is important to be aware of the recovery rates of the heater. The best example to illustrate the recovering temperatures is the Rheem 360 Stellar hot water system. It is only 160 litre capacity, but it delivers 360 litres in the first hour.
These heaters have poor flow rates and are expensive to run. I would normally suggest to avoid this type of hot water system unless you already have an existing one. In these cases for Sydney customers, I usually recommend the Stiebel Eltron DHF 15 which delivers 4.5 litres per minute.

These systems are efficient and have 5-6 star gas efficiency. Additionally, gas continuous flow, or instantaneous, have reasonably good flow rates. Though for larger houses, I normally suggest a product that has 5 star gas efficiency. Keep in mind these systems have a lot of components. Unfortunately this means there are more things that can go wrong, making it very difficult to fix if they break down.
They range in capacity size from 12 -32 litres. The 26 litre capacity size is the most common on the market. The size is measured by the amount of hot water that can be delivered in one minute at a 25 degree rise.

A heat pump system is basically an air conditioner that heats hot water. By being designed this way, it saves about ⅔ of the energy used to heat up the hot water. This benefit of decreased energy consumption is reflected in the price of these systems. A heat pump will generally cost upwards of $3,000. Tank sizes range from 160-315 litres in capacity.
Solar hot water systems are available in Hiline (tank on roof) or Loline (tank on ground), with tank sizes range from 150-400 litres in capacity.
Using solar hot water energy consumption can be reduced by up to 65-90%, depending on hot water usage. Usually, I recommend the Rheem Hiline Stainless Steel system due to the longevity of the tank and minimal working parts. Keep in mind for stainless steel, it is a more durable product so you see that in the price tag. So a Rheem Hiline Stainless Steel 300L 2 panel will cost upwards of $4,000.

Cost
Most importantly, cost. By cost, I am referring to the unit itself, plus: installation, running costs (how much energy is used and how much this energy costs), and maintaining the unit.
You may be thinking you want to buy the most efficient heater available. However, if the installation costs for just getting the heater up and running are going to be excessive it may not be economical. Example, purchasing a solar system with a pay back period of close to 20 years.
Also something to contemplate with gas continuous flow vs storage gas unit is efficiency vs retro fitting costs. You know the efficiency of a gas continuous flow is better than a gas storage tank. However, don't forget to weigh up the retro fitting costs when changing from a storage hot water system to continuous flow. This can blow out in some instances.
Consider the location of the hot water system: Can it be wheeled around on a trolley and simply be put into position? Does the hot water system need to be lifted over air conditioners to be put in place? All options of location of the heater need to consider the layout of the house. The location of the heater needs to avoid possible "dead legs" (this is cold water that is just wasted down the drain when waiting for the hot water to come out). The best position for the hot water system is to be as close as possible to the kitchen as this is the tap that gets turned on most frequently in the house.
Natural gas and electricity are going up in price, but does that mean solar, heat pump, or continuous flow is the answer? To find out the answer that best suits your needs for energy costs of hot water check out Rheem's "Running cost Calculator below".
Hot Water Calculator
Heater type
Running Cost Per Year
Average Cost for Tank
Average Cost Supply and install
4 Star gas storage Natural Gas
$960.17
$800
$1,500
5 Star gas storage Natural Gas
$898.26
$1,100
$1,710
6 Star Continuous flow Natural Gas
$837.72
$800
$1250-$1900
4 Star gas storage LPG
$1,165.91
$900
$1,500
5 Star gas storage LPG
$1,067.11
N/A
N/A
6 Star Continuous Flow LPG
$966.60
$800
$1,250
Electric Storage Continuous Tariff
$1,022.84
$500
$950
Electric Storage Off Peak 1
$587.07
$900
$1,450
Electric Storage Off Peak 2
$768.93
$900
$1,450
Solar electric boosted loline
$389.11
$3,200
$4,200
Solar electric boosted hiline
$443.90
$3,200
$4,200
Solar Gas Boosted Hiline
$523.98
$4,000
$5,300
Solar Gas Boosted Loline
$494.06
$4,000
$5,300
Heat Pump
$478.11
$3,200.00
$3,800
Runnings costs per year are calculated using Rheem Running Cost Caulclator and are based on average energy prices July 2015.
Prices are estimates and are to be used a guides only.
Runnings costs are based on daily load of 200 Litres per day.
Whether you need
a brand-new hot water system
to replace an existing worn-out or inefficient hot water system
or have an emergency with a broken hot water system
Same Day Hot Water Service can solve your problems and fit and properly install the correct hot water system for your needs. We are available with 24/7 Emergency Service and offer Sydney-wide service. And most importantly, can do this on the same day you contact us before 10AM.
Same Day Hot Water Service has been servicing Sydney's residential and commercial premises for 20 years. We are a family owned and operated company and specialise in the supply and installation of Hot Water Systems. We aim to provide you with the most dependable and reliable hot water, drain and plumbing services available.
Progress, human ingenuity and improvements in hygienic living has meant that we all are fortunate enough to have the immediate convenience and luxury of always-present hot water. Our modern life-styles are built around it and when it's not available, it's immensely inconvenient and needs to be solved efficiently and with as little fuss as possible.
Call us NOW on 1300 721 996