Clean and reliable hot water is central to a modern way of life and it can be easy to take for granted. You don't want to leave your hot water to chance and have it run out first thing in the morning or after a long day at work. Additionally, if you're living in an older home, there is potential that you could have your system replaced with a newer model, saving you money and effort in the long run. Using the right hot water system for your property can make your home far more energy-efficient, lower your running costs and keep your water hot consistently.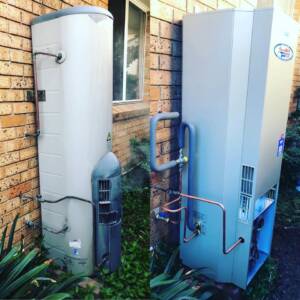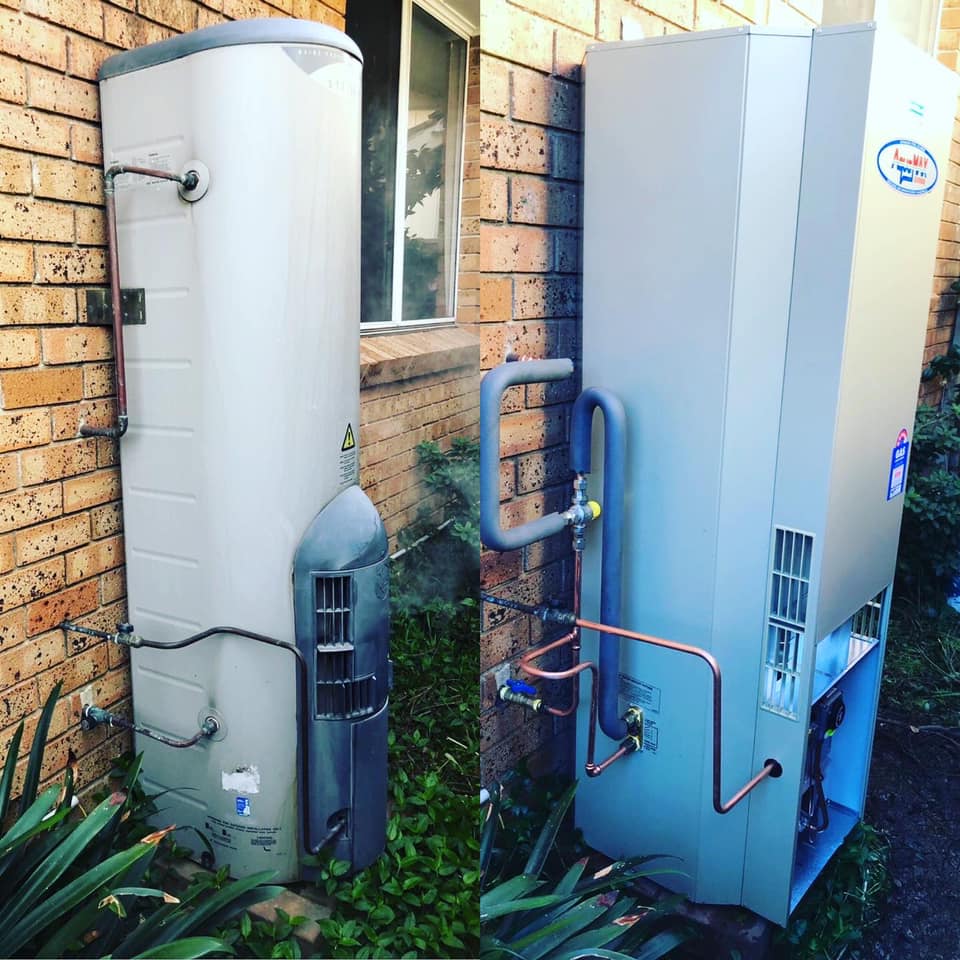 If your old system needs replacement, fast and dependable service is vital to ensuring that you have what you need to live your life in comfort. Our hot water specialists work with high efficiency to get your new hot water system installation completed in a fast and friendly manner. Our professional service extends to include everything you will need for your replacement, from the heat pump to the storage tank or electric ignition. We can install the same type of water heating, or provide a system with greater energy efficiency. Our hot water installation includes an electric hot water system, natural gas hot water system and solar hot water units. As licensed plumbers, your hot water specialist can do more than your hot water replacement. We work on all major brands and perform services from gas fitting to the complete installation of your electric hot water system. To have your hot water system replaced, or for any other plumbing concerns, contact our friendly team today.
Same-Day Hot Water System Replacement
An old or broken system is not only a great inconvenience it can also dramatically increase your energy costs. Replacing your old hot water system as quickly as possible is just as important to your bottom line as it is to your comfort. Your hot water unit can have the biggest impact on your energy bill and the costs of running your home, but it doesn't have to be. Our team can perform a complete replacement on the very same day, so you can experience the benefits of your new gas hot water or new hot water replacement mere hours after placing your call.
Our service allows customers to choose from a range of quality brands. Once they have made their choice we come onsite and replace their old system with a new one the very same day that they make the call. Our product range includes the best and newest options for your water tank, new system or continuous flow water heater, thanks to our long-standing relationships with Australia's favourite brands.
Why We're the Best Choice for your Hot Water System Replacement
Same-day hot water system replacement.
Our hot water replacement process is fast and reliable, meaning our customers experience very little downtime between picking out a system and having a new one installed in their home. Our same-day service makes us one of the best suppliers on the market today.
Experienced staff.
Our professional staff will be there to assist you throughout the process, from figuring out which system suits your requirements to removing your old system and carefully installing the new one. Our technicians are highly skilled, not only in hot water systems but also in a range of other plumbing problems. This thorough understanding of the plumbing systems in your home make them highly qualified to make sure that your hot water unit is operating perfectly all year round.
Renowned, high-quality brands.
Our technicians take great pride in their work, which is why we ensure that every brand we choose to stock has a reputation for quality and reliability. If the brand you are looking for is on our list you can rest assured that it is a system you can trust. Some of our top brands include Rinnai, Bosch, Dux, Rheem, AquaMax and Vulcan.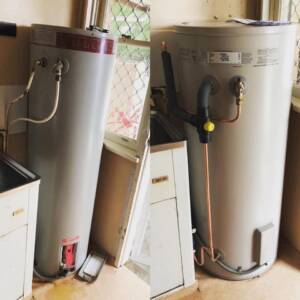 Extensive range of hot water systems.
At Same Day Hot Water, we aim to ensure that our customers are provided with the system that best suits their needs and lifestyle. Our service can remove and install a wide range of systems, including electric storage, gas storage, solar, heat pumps, evacuated tube, instantaneous and continuous flow systems.
Excellent ongoing assistance.
Our assistance is comprehensive, which means that we provide the full gamut of hot water services from supplying systems to emergency repairs, replacements and maintenance. This means that if years down the line you start having trouble with your hot water system we can be there to help the very same day you call.
Call Same Day Hot Water today on 1300 721 996 for quality hot water system sales, installation, replacement or repair.
FAQ's
How much does it cost to replace a hot water system?
The cost to replace the hot water system will change based on the brand and type of your new system, as the installation process, design and layout, and features of the system may be different from others. Additionally, the prices may differ between hot water heaters, hot water systems, the tempering valve type and other hot water repair needs. The experience and know-how of our team keep the installation costs down through fast and thorough work, and our top quality brands and installation mean fewer repairs are needed throughout the life of your system. For a free quote on how much it will cost to have your hot water heaters or heat pumps installed, give our friendly team a call on 1300 721 996.
What are signs that your hot water heater is going out?
There are seven main signs to look out for to indicate that your hot water heater is starting to fail, including water leaking from the tank, the water heater is getting old, you're running out of hot water quickly, the temperature is inconsistent, the water is discoloured, unusual noises are coming from the water heater, the water pressure is weak.
Can you install hot water yourself?
Hot water heater installation methods and prices can change depending on whether you have solar hot water systems, gas hot water systems, electric hot water systems, or solar hot water. In some states and with particular products, hot water systems, including the heat pump, hot water heater and tanks must be installed by professional services to maintain warranty and safety certifications. Having your hot water system installed and repaired by a professional will ensure that the system is operating how it should, without any leaks from gas or water, and that the heaters will keep the optimum temperature. Having licensed plumbers complete the work will save on plumbing costs and avoid needing a repair service in future.
Where to install the water heater?
The placement of the hot water heater and systems must be strategic to allow good pressure and fast hot water in every shower and tap. Systems that are installed in the garage of a two-storey house may struggle to reach the upper-level showers. Consider where the hot water will be needed the most, and plan for your systems to be installed there. Additionally, hot water systems and the tank must be in an easy location for a plumber to access in case of service or repair.
How long do hot water systems last?
You can expect your system to last around 10-15 years, depending on the type of system.
What is the most common problem with water heaters?
Heaters leaking is potentially the most common problem and it can be caused by a number of factors, such as a broken drain valve, too much pressure build-up, corrosion, or a build-up or rust or condensation.