Chromagen no hot water?
Chromagen Eternity no hot water?
Chromagen hot water heater leaking?
Chromagen hot water repairs?
Call Same Day Hot Water today 1300721996 regarding getting your Chromagen solar hot water system back in hot water.
Chromagen is an Israeli based solar hot water company that has now been established in Australia for over 10 years. They have a range of units including heat pumps, Eternity gas continuous flow, and both hiline and loline solar hot water heaters. Same Day Hot Water is not only one of the few companies that knows how to service Chromagen hot water systems, but also keeps spare parts for these units.
Chromagen Solar Hot Water Systems
Roof Mounted Chromagen Solar Hot Water System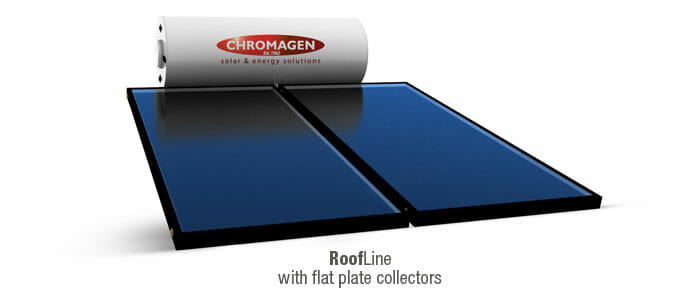 Chromagen has roof mounted systems in both frost protected and non-frost models. Roof models work off a process called thermosiphon (link to blog thermosiphon entry) where the tank is located above the panels. The advantage of this type of system is that it does not need pumps or controllers to circulate hot water into the tank. Since the tank is located above the panels, the hot water simply rises into the tank itself.
Ground Chromagen Mounted Solar Hot Water System
Ground mounted solar systems provide flexibility with installation. This is due to the ability to have the hot water unit located near tapware and the solar collector panels to be on roof where desirable. The ground mounted hot water system models are available in electric, gas boost, and evacuated tube.
Download Chromagen Solar Hot Water Brochure
Chromagen Eternity Gas Continuous Flow Hot Water System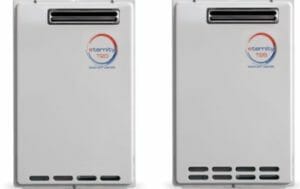 The Eternity gas continuous flow hot water heater is super-efficient with a 6 star energy rating for gas efficiency. The systems are available for indoor or outdoor installation. The reason for the high efficiency is the mechanism behind continuous flow as it heats instantly once the tap is turned. This means that you are only paying for the energy when you need it.
Download Chromagen External Eternity Brochure
Download Chromagen Internal Eternity Brochure
Chromagen Heat Pump Hot Water Systems
Chromagen Heat Pump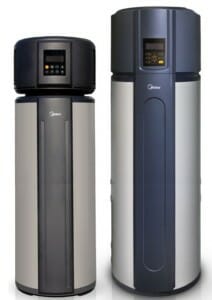 The Chromagen Air sourced heat pump saves up to 65% on your power consumption. This environmentally friendly option is an easy swap over from your current electric hot water heater.