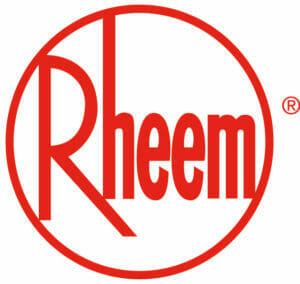 Rheem electric hot water heater not working?
Rheem electric hot water heater repairs Sydney?
Rheem electric hot water heater replacement Sydney?
Rheem offers a variety of small and large capacity electric hot water heaters to meet your needs. The main benefit of electric hot water heaters is the money saving aspect which is reflected by the lower cost on your water bill at the end of the month. To reduce your electricity bill you have the option for running your hot water heater on off-peak electricity. Off-peak electricity runs during non-peak periods of electricity consumption. When you run your hot water on off-peak periods you are being charged approximately 1/3 the cost compared to continuous power electricity.
Here at Same Day Hot Water we are the experts for any service, maintenance, or repairs that come up with your Rheem electric hot water system.
Whether it's a Rheemglas®, Rheem Optima®, or the Rheem Stellar® Stainless Steel Range, we can get you back in hot water with minimal fuss. Remember 24/7 services are available so if there is an emergency with your Rheem hot water system give us a call any day of the week anytime and we will be there.
Rheem Electric Hot Water Heater Range
The Rheemglas® electric hot water systems come in both small (25 litre to 80 litre tanks) and large capacity (125 litre to 400 litre).