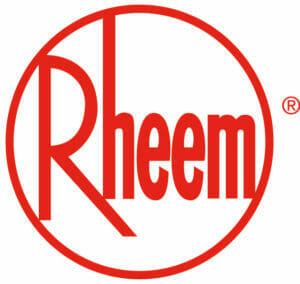 What is a Rheem Heat Pump? Essentially this hot water system is an air conditioner that heats hot water using heat from the atmosphere. Refrigeration vapour compression technology creates an intensified heat which is then utilised to create the hot water.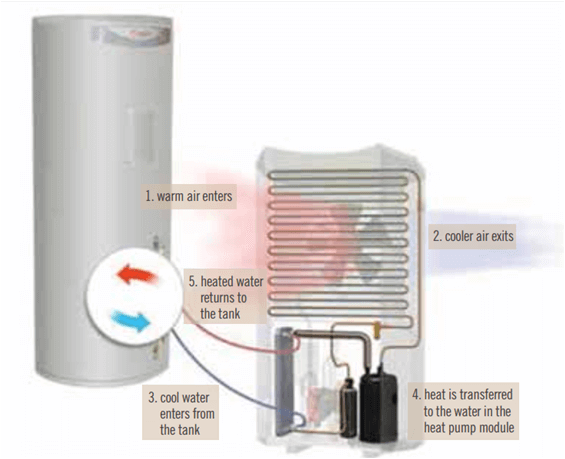 The heat pump process is extremely efficient at heating hot water. It consumes about 1/3 less power compared to a regular electric storage hot water heater using an element. You may have heard a heat pump referred to as solar without solar panels. This is because there is similar energy savings to a solar hot water system, but without the structural and visual impact of a roof mounted heater. Since it does not rely on the sun to produce hot water, the system works day and night.
What can Same Day Hot Water Service offer you? Well, here at Same Day Hot Water we not only install all models of Rheem heat pumps, but are also one of the few specialists that are able to service Rheem heat pumps.
Additionally, Rheem heat pumps parts are always in stock and readily available. Don't hesitate to contact us to get a free quote of our services for your Rheem heat pump needs.
The new MPi Series Rheem Heat Pump is available in tank capacities of 325 litre and 410 litre (available in Northern NSW & Queensland only). The system has the most current environmental heating technology and is designed for average family size in moderate to warm climates.
Not interested in a nosy appliance but want efficiency? Look no further as not only does a Rheem MPi heat pump cut your energy usage, but this unit is low and away from windows and has a ground level heating module to ensure quiet operation.
Warranty
Storage cylinder

5 year warranty on cylinder
3 year warranty on labour on cylinder

Sealed System [including labour]
Labour and parts
Additional Features
Constant recovery

Minimises energy use by heating at a 'constant', optimised rate

No Solar Panels

No structural or visual impact on your roof

Unique back up element

Even on the coldest of winter nights you will have hot water

Energy efficient: cuts energy use and greenhouse gas emissions by 65%

Based on Australian Government Approved (AGA) simulation model when replacing an electric hot water heater with a Rheem solar water heater
Depends on tariff arrangement of the water heater being replaced where you live

Frost protected
LED Display

You can easily check the operating status of the hot water heater

Eligible for STCs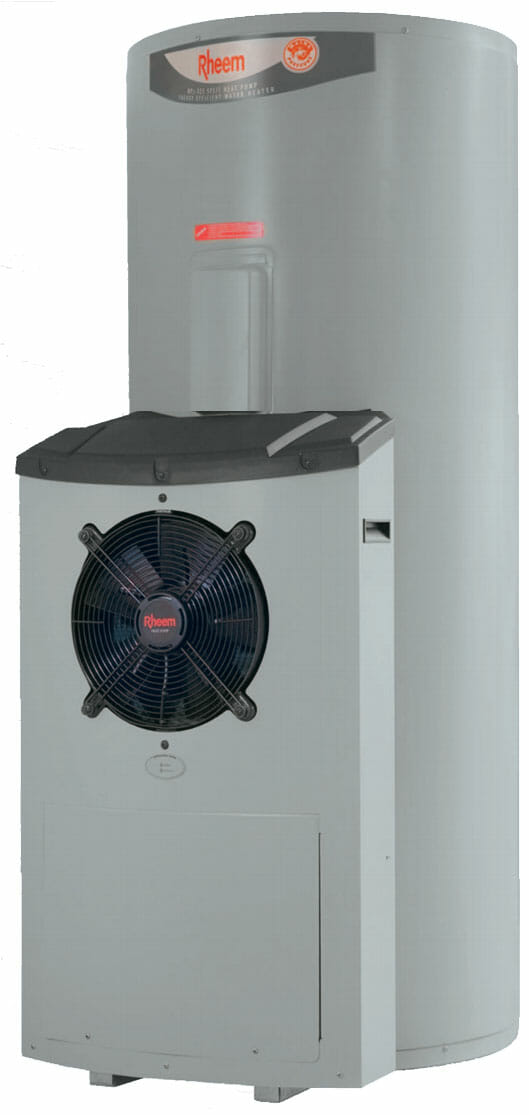 The Rheem HDi310 heat pump possesses an advanced award winning design. This "top down" heating design enables speedy recovery of hot water by delivering a concentrated volume of hot water to the top of the tank for immediate use. The instant benefit of hot water is unlike an electric hot water system where you have to wait for the entire tank to reheat.
This heat pump hot water system has a 310 litre capacity which is suitable for 3-6 people. This system relies on refrigerant-based technology extracting heat from the air to create hot water. Since it does not rely on the sun to produce hot water, the system works day and night. Regarding efficiency, it is similar to traditional electric boosted solar systems.
Warranty
Storage cylinder

5 year warranty on cylinder
3 year warranty on labour on cylinder

Sealed System [including labour]
Labour and parts
Additional Features
No Solar Panels

No structural or visual impact on your roof

Unique back up element

Ensures hot water on the coldest of winter nights
Rheem is the only company to offer a back-up element as standard, delivering 60ºC hot water

Frost protected
Energy efficient: cuts energy use and greenhouse gas emissions by up to 65%

Based on Australian Goverment Approved (AGA) simulation model when replacing an electric hot water heater with a Rheem solar water heater
Depends on tariff arrangement of the water heater being replaced where you live

Fits on a compact footprint
Eligible for STCs, and State and Federal Government Rebates (eligibility requirements apply)
Additional information, including specifications, of the Rheem HDi-310 Heat Pump: