Hot water is one of those things that you don't realise how much you rely on until it's gone. We are so accustomed to turning on a tap or even pushing a button and having hot water appear at our fingertips that it can come as a shock when heat isn't so instantaneous. As a result, it can be easy to set and forget your hot water system without a second thought – until something goes wrong. 
There are several symptoms and reasons why a hot water system might be leaking, but the most important thing is to act immediately.
Leaks can cause severe and costly damage, making the issue much more significant than a cold shower.
Unfortunately, water leaks can often go unnoticed until the water isn't running at the right temperature or has stopped running altogether. Most hot water systems last between 10 and 15 years, with warranties for most of this period, which can take some of the fear out of finding a pool of water near your water tank.
In many cases, it can be a case of needing a simple replacement of a seal or valve, but in others, buying a replacement for your hot water system may be worthwhile. 
Read on to be armed with information the next time you find a leak. 
Common causes of a hot water leak:
A Damaged Tank

:

The internal parts of water tanks can be prone to corrosion and sediment build-up, which can cause fractures leading to a water leak. This can be identified by water dripping steadily from the tank.

 

The Temperature/Pressure Relief Valve: This valve aims to keep the pressure at an appropriate level, releasing water sporadically as needed. However, if too much water is released, it could be a symptom of seal that is damaged or caked in dirt. If this is the source of the leak, it is a relatively inexpensive hot water system repair to make. Plus, it will increase the lifespan of your system and improve its efficiency.

 

Loose Pipe Fittings: Over time, pipes can loosen, leading to water leaks; the fittings can usually be tightened or repaired, bringing new life to your system.

 

Too Intense Water Pressure: If the pressure limiting valve is malfunctioning or old, the water pressure can build too high, causing leaks. This can be repaired by installing a new pressure limiting valve.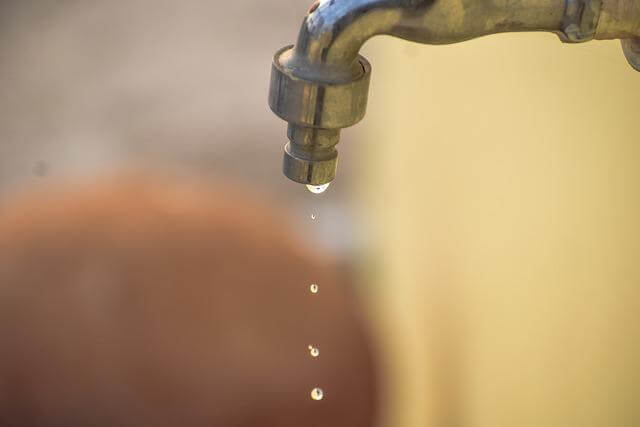 What to do if you notice a water leak:
Step One: Identify the Source of the Leak
There is no point in repairing or replacing your hot water system if it isn't the source of the leak, so determining where the leak is coming from is an essential first step. Check the entire tank for signs of issues. If the leak is coming from the top, the source could be loose pipe fittings, the temperature relief valve, or the cold-water inlet valve. If the leak is coming from the bottom, the source could be the drain valve or the temperature and pressure relief valve. 
Step Two: Turn off the Water
Ideally, turn off the water at the hot water system, but if this is not possible due to rust or damage, turn off the water at the main supply. Most hot water systems will have a tap on the bottom of the system, and most main water supplies are located along the side of the house or under the sink. Make sure you fill buckets with fresh water to stave you over until the plumber arrives. 
Step Three: Call a Plumber or Consult your Manual
You should only attempt a DIY repair if you are confident with the source of the issue and how to fix it. For example, if your system is old and the problem is recurring, it is likely time to invest in a replacement system to save on the cost of your water and bring reliability back to your hot showers. A leaking hot water system can cause more significant issues, and the problem may not always be as simple a fix as it seems. The best course of action is to hand your hot water system's repair over to a professional.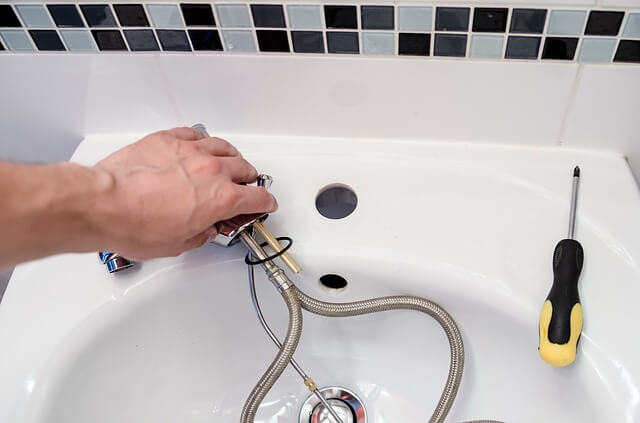 To Repair or Replace?
Often, a simple repair can get your hot water flowing again while keeping the water where it's supposed to be – in your tank or coming out of your tap.
However, it's worth considering replacing your hot water tank if it has been in action for 10 or more years. After this point, elements can start to fail, and there is a high possibility that a more efficient option is available. Hot water system technology is constantly improving and changing, and what was the best on your wallet and the planet a decade ago is likely not the same as today. 
You may have an old electric tank, and your home has gas outlets sitting unused, or you may be interested in going solar. A broken or leaking hot water system provides the perfect opportunity to upgrade and improve your hot water usage and the cost of running your home. 
Whatever your hot water concerns – we can help
As one of the biggest online retailers of hot water systems Australia wide, we offer a comprehensive range of services and stock, so you don't have to look any further for your hot water needs. If your hot water system is on the fritz, fast and knowledgeable service can be the difference between uncomfortable cold showers and the reliability of hot water.
We have both the stock and the know-how to get your new system installed and functioning perfectly, so you no longer need to stress about this essential modern-day comfort. 
Our service extends to include anything your system needs for repair or replacement, including solar, electric, gas and instantaneous flow, from issues with the storage tank to the ins and outs of the ignition.
With fast shipping Australia wide plus installs and repairs in most major cities, your hot water problems are solved with Same Day Hot Water Service. 
Browse our range of hot water systems today or visit our contact page to discuss how we can help.