Hot water is a cornerstone of modern life. With concerns regarding high energy bills and the environment, solar power is becoming an increasingly popular option for both residential and commercial buildings. When it comes to solar water heaters, you may have heard of loline and hiline systems. But what are they exactly, and how do you know which option is best for you?
Whether you're considering a loline or hiline system or something else entirely, below are some key factors you need to consider when deciding.
To Consider when choosing Solar Hot Water System
Budget
Size of building
Number of people you need to service
Space
Requirements.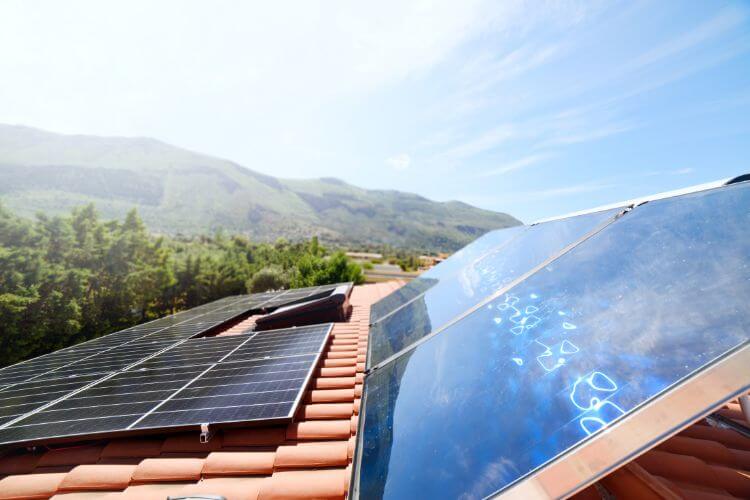 Advantages of Solar Hot Water Systems & Heaters
Energy efficient
Energy bills are constantly rising, and solar panels are a great way to significantly cut down on these running costs. The average household will end up saving thousands of dollars on energy bills if they install a solar hot water system.
Eco-friendly
With environmental concerns on everyone's mind, an eco-friendly hot water choice can make a big difference to your carbon footprint. Solar power is still one of the best ways to reduce its impact on the environment.
Low maintenance
Once a solar hot water system is installed, it requires very little maintenance. Though the occasional service is a good idea, most solar systems will last upwards of 20 years.
Rebates are available
Most areas offer a government rebate for installing solar panels, which will further help with your savings. To find out more, check in with your local council or state government website.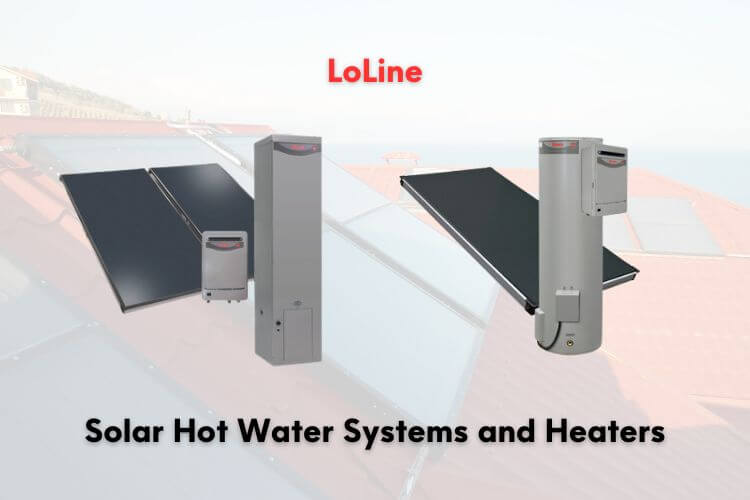 What is a Loline System?
A loline system draws cold water from a storage tank, which is then heated by the solar panels before being returned to the tank.
Pros & Cons of the Loline System
Pros
More affordable option: Loline systems tend to be cheaper than hiline systems.
Eco-friendly option: Solar hot-water heaters are great for reducing energy bills.
Can sometimes connect to a hybrid system: If you're looking to connect a gas or electric system to solar power, some loline systems allow you to do this.
Cons
Requires a pump: Loline systems have more components than hiline, which means there is a greater chance of problems.
More maintenance: More components require more upkeep, meaning more things can go wrong.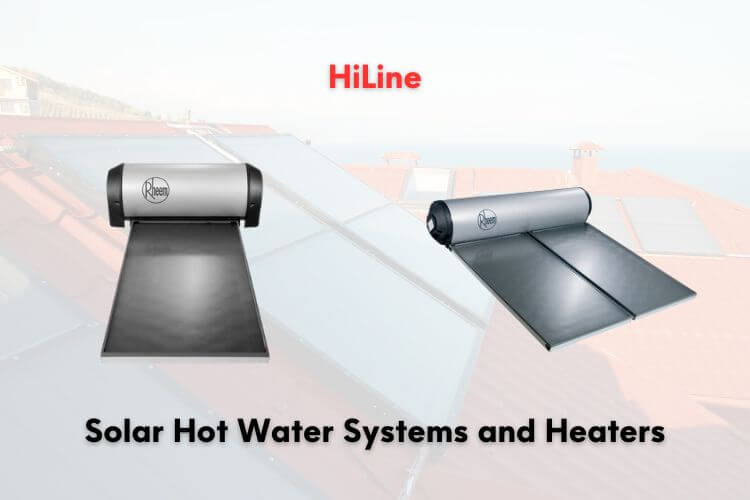 What is a hiline system?
Hiline systems are innovative systems that use a process called the thermosiphon effect to heat your water. This process causes the hot water to rise and cold water to fall inside your solar hot water system. A flat panel on your roof will be installed in the optimal position to absorb the sun's energy and then be transferred into heat or hot water. When the water increases in density, it will rise through the pipes of the system. Meanwhile, cool pipes transfer cold water into a collector.
Pros & Cons of the Hiline System
Pros
Streamlines the process: Hiline systems don't require a pump, which makes the water heating process more streamlined.
Require less maintenance: The lack of a pump means fewer moving parts, which means less upkeep and maintenance.
More reliable: The components and streamlined design of a hiline system create a more reliable system that is less likely to break down.
Weather-resistant: The tanks for a hiline system can be installed beneath the roof, which adds an extra layer of weather protection.
Resist extreme weather conditions: Hiline systems are built to be durable in extreme weather conditions, including storms and high heat.
Cons
Installation can be expensive: As with any of the more advanced systems, hiline systems require professional installation to ensure they're safe and sturdy.
System won't suit all roofs: The current system is fairly heavy, so it's vital you check that the structural integrity of your roof can handle it.
Won't suit hybrid systems: Hiline systems are difficult to hook up with gas or electric systems and are best suited for solar systems.
Same Day Hot Water Services are here for your solar hot water needs
Still not sure which system is the best for your needs? That's where the experts at Same Day Hot Water Services come in!
Our friendly, professional team knows everything about hot water heaters and is here to help you every step of the way. Whether you need to buy a replacement unit, need a new heater installed, need your current water heater repaired or serviced, or just need some advice, Same Day Hot Water Services has you covered.
Get in touch today to discuss your hot water needs!