If you own or are purchasing an investment property in Canberra, a hot water system is one of the necessities you'll need to consider. Electric hot water heaters make up 70% of hot water systems in our nation's capital's households, so let's take a look at whether this is the best choice for your investment property.
Recommended Electric Hot Water Systems for Your Canberra Home or Investment Property
Traditional Electric Storage Tank Hot Water System
The traditional and most common type of electric hot water system is one which includes a storage tank. Heated water is kept in the tank at a selected temperature above 60 °C. While these are the most affordable models on the market, they take up more space and require extra energy to maintain the heat of the stored water.
Heat Pump System
Heat pump systems are an energy-efficient option for hot water, using a technology that resembles a reverse air-conditioner to provide faster hot water. Heat pumps have come a long way in the last decade, and modern versions can work in Canberra if installed in a spot that makes the most of ample airflow. A heat pump also uses 55–80% less energy than a traditional water heater, reducing your running costs. The one downside is they have a higher initial purchase cost and are more complicated and expensive to install.
Instantaneous Flow Water Heaters
This type of electric hot water system works by heating the water as it runs through the system. The process heats water quicker than a storage system and requires less room. Purchase and installation costs will be higher with this type of system than with a more traditional system. The lack of a storage tank means these models tend to last longer.
Advantages and Disadvantages of Using an Electric Hot Water System
Advantages
Cheaper purchase and installation: Electric hot water systems tend to be cheaper to buy and install than other types of water heaters.
Available in a range of sizes: From 25L to 400L and everything in between, you'll be able to find the perfect size water heater for your needs.
Range of options: Electric water heaters can have storage tanks, be tankless, have heat pumps, be connected to solar energy and more.
Disadvantages
Running costs: The cost of electricity in Canberra is among the highest in the country, and your ongoing costs will be higher than in other locations.
Power outages: Any electric hot water system won't be able to operate whenever there is a power outage unless you have some sort of battery or backup generator.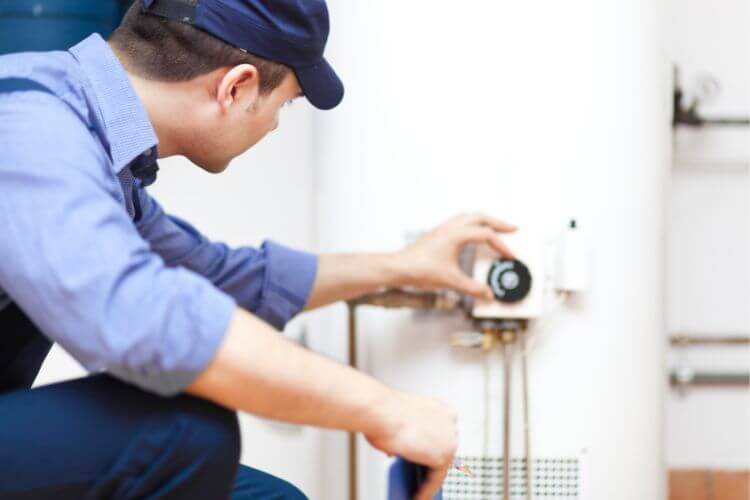 What to Consider When Installing an Electric Hot Water System
Size: Different houses will need different water heater sizes to meet their requirements.
Budget: The idea of an investment property is to eventually turn a profit, so you'll need to consider what model of hot water heater will best fit your budget.
Long-term and short-term costs: A water heater is a decade-long investment, so consider not only the initial costs but also the running costs and potential maintenance.
Maintenance
For the most part, a quality electric hot water system requires minimal upkeep. However, services every six months are an essential part of maintenance. Not only will it allow a professional plumber to ensure everything is running smoothly and maintain your heater's efficiency, but it also provides the chance to catch any issues early. The sooner you catch a problem, the easier it'll be to fix it.
Electric Hot Water System Regulations in Canberra
In the ACT, an electric hot water system needs to be installed by someone who holds an electrician's license. Also, water held in a storage tank must remain above 60 °C to avoid contamination. Some local councils may have their own specific rules, so when installing a gas water heater, we highly recommend checking with your local council or hiring a qualified, trusted professional who knows the regulations.
Is it Time to Replace or Repair Your Electric Hot Water System?
Most units last for around 8–15 years, depending on their upkeep and the environment they're in. Some signs that you may need to replace your hot water system include:
Your system is over 10 years old.
The tank is leaking.
Water is no longer heated.
The valve doesn't work.
Rust and corrosion.
Reduced efficiency.
Alternatives to Electric Hot Water Systems in Canberra
The most common alternative to electric hot water systems is gas hot water systems. These use natural gas to power the water heater, and these systems have their own set of strengths, such as being cheap to run and impervious to power outages.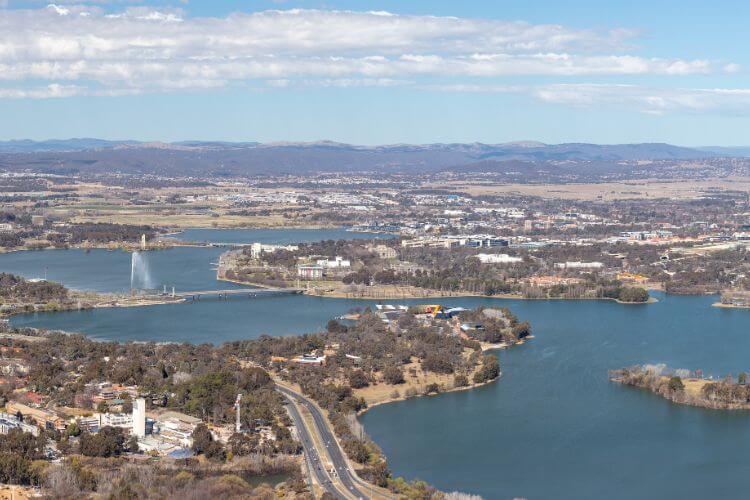 Common Questions | FAQ
Q: Are Electric Hot Water Systems Affordable in Canberra?
A: According to the Australian Bureau of Statistics, the average electric hot water system cost is $2890 for both the unit and installation. Running costs for the average household are around $1100 per year.
Q: Can I Install an Electric Hot Water System Myself?
A: Hot water systems should only be installed by a professional or qualified person. This not only ensures that your system will operate safely and correctly but also that you don't void your warranty. It is also a legal requirement.
Q: What Size of Water Heater Should I Purchase for an Investment Property?
A: Choosing the right size heater comes down to a few key factors, including the size of the property, how many people it will need to accommodate, and the expected usage amount. For an investment property you personally don't plan to live in, it is best to accommodate the maximum number of potential occupants.
Q: How Much Energy Do Electric Hot Water Heaters Use?
A:  The average energy consumption of an electric hot water system in Canberra is 16.2 kWh per day.
Q: Who Should I Talk to for More Advice About Electric Hot Water Systems?
A: Same Day Hot Water Service know all there is to know about hot water heaters in Canberra. We offer a range of services, including selling a wide range of hot water heaters, installation, services, repairs, or just some friendly advice.
Same Day Hot Water Service is Here for Canberra's Water Heater Needs
If you have more questions about electric hot water systems, our expert team is here to help. Same Day Hot Water Service can help with everything from helping you choose the best model to installation. We can even repair and service your unit to keep it running at its best for years to come. Get in touch today to find out how we can help you.