EVO270 Heat Pump vs Rheem Ambiheat HDc270 vs iStore 270: Heat Pump Hot Water Systems Comparison
Over the last decade, heat pumps have grown in popularity as a hot water system of choice for Australian homes. If it's been a while since you've bought a hot water system, you may be wondering what options are out there. You may even be wondering how a heat pump works.
We are here to help by comparing three of our best models, which are the EVO270 Heat Pump, Rheem Ambiheat HDc270 and the iStore 270. 
Is it Time to Upgrade Your Heat Pump Hot Water System?
Hot water systems don't last forever and after 10–15 years, even the best-maintained heaters may start to experience issues. The good news is that technology has evolved a lot in the time since you last bought a hot water heater, and you'll have the opportunity to upgrade to a far superior system.
It's time to upgrade your hot water system if:
Your system is over 10 years old.

You are experiencing issues with leaking.

Hot water supply is inconsistent or sometimes non-existent.

Your household has grown (new family members, roommates, etc.).
As for whether a heat pump system is right for you, they're worth considering if you:
Pros & Cons of a Heat Pump Hot Water System
Pros
High efficiency
One of the key advantages of heat pump water heaters is how efficient they are compared to traditional electric water heaters. Depending on the brands you're comparing, a heat pump heater can use 300% less electricity than an electric water heater.
Cut down on energy bills
The rising price of energy bills is something that's on everybody's mind. Using less energy means lower electricity bills for you and your family. A heat pump can cut down your energy bills anywhere between 30–75% or more, depending on the model and your water usage.
Quieter operation
A noisy hot water heater is not only annoying, but it can also be a sign there are issues with your system. However, some heating systems are still loud, even when functioning perfectly. Heat pumps are known for running at a lower volume than other types of water heaters. 
Less maintenance
Usually, once installed, a heat pump requires very little maintenance. Unless it needs repairs, a heat pump water heater will only need to be serviced every couple of years.
Cons
Higher upfront costs
While a hot water heat pump is likely to save you money in the long run, they do have higher upfront costs compared to other hot water options. This can be attributed to the more advanced technology; however, chances are these systems will pay for themselves in the long run. 
This could lead to higher electrical bills
Though heat pumps will usually cut down on energy usage, you may not experience the same savings if you've previously used natural gas hot water systems in your home. Whenever you're comparing costs, it does depend on what your starting point is. 
Tricky to install
Heat pump systems are more difficult to install and are beyond most DIYers. You should always hire someone to install a hot water system unless you have the qualifications and skills to do so yourself.
Susceptible to power outages
Heat pump water systems do require some electricity to run and therefore if the power goes out, so will your hot water. If your area has frequent power outages, we recommend considering a solar hot water system with storage capabilities.
Not as effective in colder climates
Heat pumps are less effective in colder climates; however, technology has improved over the years. Extreme weather conditions aren't quite as detrimental to heat pumps as they once were, though they can still have an effect.
How Does a Heat Pump Hot Water System Work?
The way a heat pump works is very similar to an air conditioner or refrigerater. Heat is extracted from an external source, such as the surrounding air, soil, or nearby sources of water. From there a compression process creates heat and a heat exchanger transfers it to wherever it's needed, in this case, where hot water is required. 
EVO270 Heat Pump
Product overview:
The EVO270 Heat Pump uses the latest technology to provide a more energy-efficient hot water system that can save you up to 75% on your energy costs. Features include a built-in timer, vacation mode and hydropower booster. 
Price: View latest pricing here
Location: Outside
Warranty
5 years on the cylinder

1 year for the onsite labour

2 years on parts (excluding labour)
Pros
More affordable than other heat pumps.

Cuts down on energy consumption.

It can work at temperatures from –5 to 40 °C.
Cons
Though cheaper than other heat pumps, it still has high upfront costs.

Shorter warranty than other heat pumps.
Rheem Ambiheat HDc270 Heat Pump
Product overview
The Rheem Ambiheat HDc270 Heat Pump is a 270L energy-efficient system that can thrive in areas where solar hot water systems may struggle. Its advanced wrap-around microchannel technology ensures fast, reliable heating whenever you need it. 
Price: View latest pricing here
Location: Can be installed inside or outside.
Warranty
7 years on the cylinder

3 years for the labour

3 years on the sealed systems

1 year on the spare parts
Pros
High efficiency. 

Suitable for colder climates.

Can greatly reduce your power bill.

Longer warranty.
Cons
Expensive upfront costs compared to other options.
iStore 270 Heat Pump
Product overview 
Using the latest technology, the iStore 270 Heat Pump has developed an excellent reputation among consumers for its reliability, energy efficiency and fast hot water. This system can save you up to $1000 a year on energy bills.
Price: View latest pricing here
Location: Can be installed inside or outside.
Warranty
5 years for the cylinder

5 years for the onsite labour

1 year for parts and labour
Pros
Highly rated on productreview.com.au.

Will reduce your energy consumption and help you save money.

Can be connected to your solar power.
Cons
More expensive upfront.

Shorter warranty period than other systems.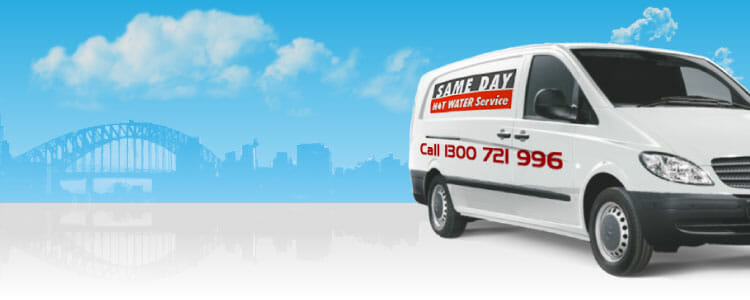 Which Heat Pump Hot Water System is Best for You?
Choosing the right hot water system is about weighing up your needs, budget and both the short-term and long-term benefits. Spending a little extra money on a system like the Rheem Ambiheat HDc270 Heat Pump will come with extra features and perks, such as longer warranties. However, the other two systems are both excellent investments, so you can save yourself some money upfront and still experience lower energy bills in the future.
Are you looking for hot water heat pumps or any other hot water systems? At Same Day Hot Water Services our expert team can take care of all your hot water needs from installation, repair, maintenance, service or just some friendly, quality advice.
For more advice or to purchase your new hot water system, get in touch today.