[Updated 24/05/2022]
Hot water systems are built to last, with some systems having a life expectancy spanning decades with proper care.
The type of system is one of the main factors in how long it will last, with continuous flow systems surviving almost twice as long as electric hot water systems.
As tough as hot water systems are, they are still susceptible to wear and tear and old age. How you care for it across its use will have the ultimate influence over its lifespan. Having a maintenance plan is important with any major player in your home's functionality, and this begins with knowing how old your system is. 
Most water heaters have an identifying sticker, or label, detailing the heater's capacity, model, serial numbers, and specifics relating to its operation.
This sticker will show the date of manufacture of the heater, allowing a safe bet that its installation and working life began around 2 to 3 months later.
If your tank is over 15 years old, it's time to start planning for its retirement…
3 signs your hot water system is starting to decline from age:
The water is running cold or not staying hot for very long

 

The tank is letting off hissing or sizzling sounds

 

Rust and sludge are accumulating on the tank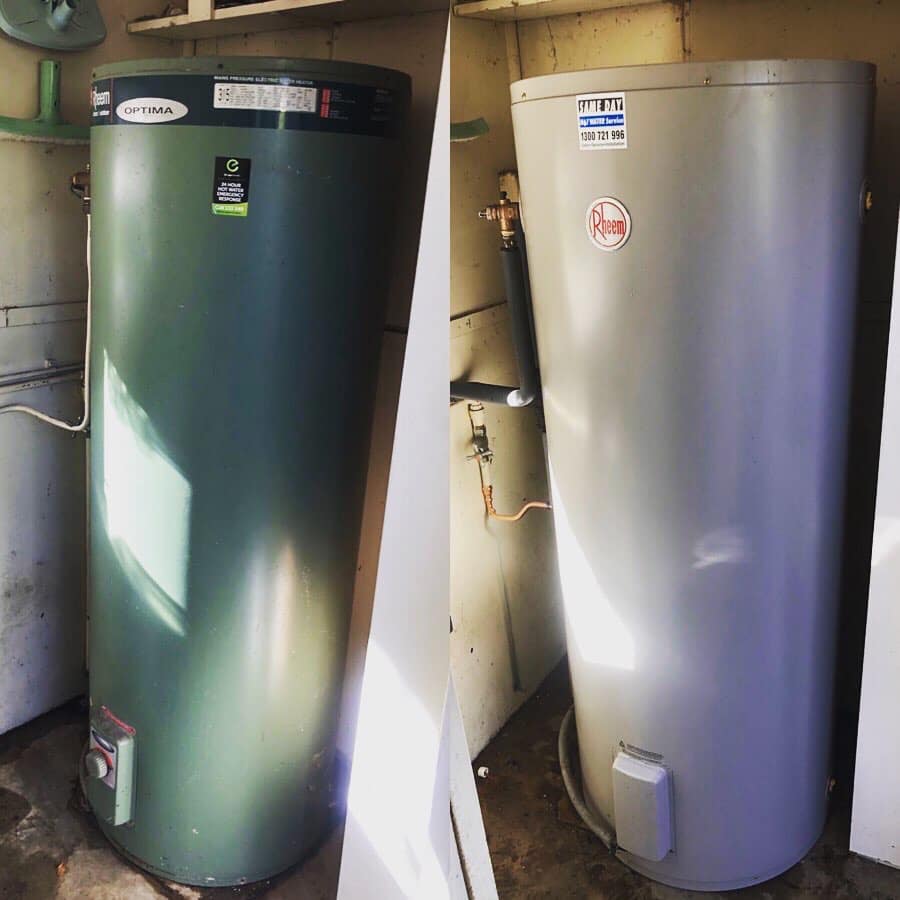 As with any machine, the way it is used and maintained will influence its lifespan.
Even if your system is getting on for years, some simple maintenance may extend its lifespan.
If your hot water system is leaking, your tank isn't performing how it should or is having other consistent issues, even though it is quite young, there may be some preventable reasons why. 
Is your water impacting your hot water system?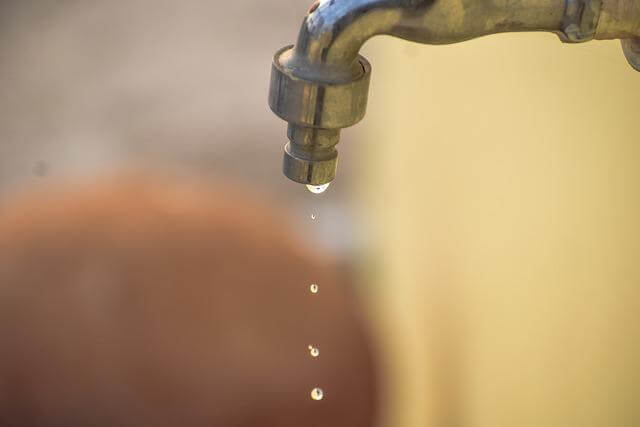 Water is the main factor that can influence the health and wellness of your hot water system.
Constantly passing through it or sitting in the tank, the quality of the water has the potential to strip years of well-functioning life from your hot water system.
If you have hard water, you will need to do regular maintenance and health checks to keep your hot water system in tip-top condition.
Hard water is water that contains high concentrations of minerals such as calcium and magnesium, that is absorbed from soil, rocks, chalk, and limestone. Hard water occurs sporadically in many municipal bodies and is safe to drink and provides essential minerals, yet it can wreak havoc on appliances and water pipe systems.
The long-term flow of hard water through your pipes and within your hot water system can result in lower water pressure and clogging caused by scale build-up. If you're not on top of what kind of water is flowing through your home, you could be unwittingly putting your hot water system under pressure, making it work harder to heat your water and keep it consistent, shortening its lifespan overall. 
Some simple maintenance goes a long way…
The good news is, even if your home has hard water, some simple maintenance can encourage a long and healthy life in your hot water system.
The Australian Drinking Water Map will tell you the status of your water. Whether you have hard or soft water, your system will benefit greatly from a yearly maintenance flush. 
During your maintenance, your technician will:
Perform a flush of the system to remove built-up sediment. This sediment can cause corrosion and make your system work harder than it should, cutting its lifespan in half.

 

This will depend on the water quality in your area.
Check the anode rod. The anode rod attracts minerals that turn into sediment, protecting the system along the way. If your water is particularly hard, this rod will need to be replaced every 3 – 5 years and will require a yearly check-up no matter where you live.

 

Ensure the TPR valve is functional. This element is responsible for opening and releasing the pressure caused by building heat. If there is a build-up of residue or sediment, the valve can get clogged and impact the overall function and lifespan of your system.

 
Is your hot water system on its last legs?
Quality hot water systems are often the quiet workhorse of the household, keeping the water running predictably and perfectly tempered.
Many homeowners don't consider the health and wellness of their hot water systems until something goes wrong and suddenly; they are without hot water.
If your hot water system is experiencing any of the above symptoms, or if it has been kicking along for a good few decades, you may be weighing up whether a replacement is the most budget-friendly option. 
Armed with the knowledge of how to properly care for your new system, and with an extensive range to choose from in our online store, you could be making a choice that will save you hundreds on your water usage every year. 
You may be ready to change from an electric system to a gas system, making use of the abandoned gas connections in your home and lowering the cost of your quarterly electricity bill.
You may have just installed solar and want to make the most of it with solar hot water, or you may simply be ready to upgrade your old system to run more efficiently and flow more consistently. 
Whatever your reason for considering a new hot water system, we can help, with decades of experience working with properties just like yours, and a wide range of hot water systems and heaters that are durable, efficient, and reliable, all backed by warranty. If our maintenance tips have struck a chord and you're ready to give your hot water system some tender love and care, we can help, with our installation, servicing and repairs crew in Sydney, the Central Coast, the Sunshine Coast, Brisbane, Newcastle, Wollongong, Melbourne, Perth, and the ACT. 
To book your hot water installation, service or repair, or to discuss your hot water needs with the experts, get in touch today by clicking here or by giving us a call on 1300 721 996.