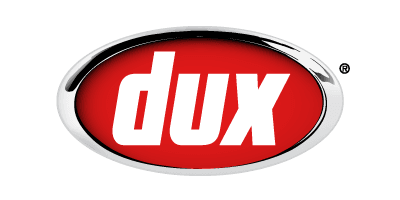 Prices listed next to each heater are for supply and install* in the Sydney, Central Coast and Newcastle areas only. Tempering valve if required is an additional $185.00
Our supply only prices are listed as 'Too hot to mention'. This means we can give a great price, but are unable to advertise this. So phone us now on 1300 721 996 to find out our supply only prices. (We have gotten in trouble before for listing our prices to low and for naming the competition)
Delivery Information
All of our Dux Hot Water Systems have Nationwide delivery and in the majority of cases shipping is free!
Dux Electric Hot Water Systems
Dux Gas Hot Water Systems
Gas Storage
Gas Continuous Flow
Dux Condensing range
Pay approximately $170 additional for this product compared to the standard range and you could save ~$1,000 over the life of the hot water heater. Sounds like a no brainer to me! This is done through the products higher gas efficiency. Check out the video below for more information on how the Dux Always Hot Condensing technology works.
Video on Dux Condensing Continuous Flow
Dux Non-Condensing range
Areas Serviced
We supply and install Dux hot water systems in these areas:
Liverpool Fairfield
Newcastle Central Coast
We also cover some of the Hawksbury and Hornsby areas.
Pricing is subject to site conditions and onsite inspection.
Supply & Install prices are for like for like installations.
Supply & Install prices include removal of old system.
Supply & Install products purchased by credit card are subject to an additional 1% surcharge.
Non 50˚C preset models require a tempering valve

($185.00 inc GST)

if feeding bathrooms or general hand washing areas.
Additional

($90.00 inc GST)

cost for installation of 15mm Duo Valve if required.
Additional

($110.00 inc GST)

cost for installation of 15mm Pressure Limiting Valve if required.
Additional

($65.00 inc GST)

cost for Concrete Slab if required.