With rising living costs and rising temperatures, it is no wonder that more and more Aussies are turning towards solar power to run their homes. As one of the sunniest countries in the world, using the sun to heat your water and provide your home's energy seems like a no-brainer! However, it's important to consider many different factors when choosing a new hot water system to ensure your choice can support your household and hot water needs.
Hot water systems have come a long way, and whether you're searching for one for your new home build or your old faithful has finally run its course, chances are the range of options has greatly improved since your last system shop. Heating and cooling technology has never been better in terms of both solar energy and more traditional, tank-style systems.
So, how does a solar system work and is it right for you? Is solar really worth the investment? Wondering whether perhaps a traditional system will suit your commercial or residential needs better?
In this post, you'll find all the information you need to choose between a solar or traditional hot water system to ensure all your hot water requirements are met and exceeded. Read on to find your next hot water solution.
Solar Hot Water Systems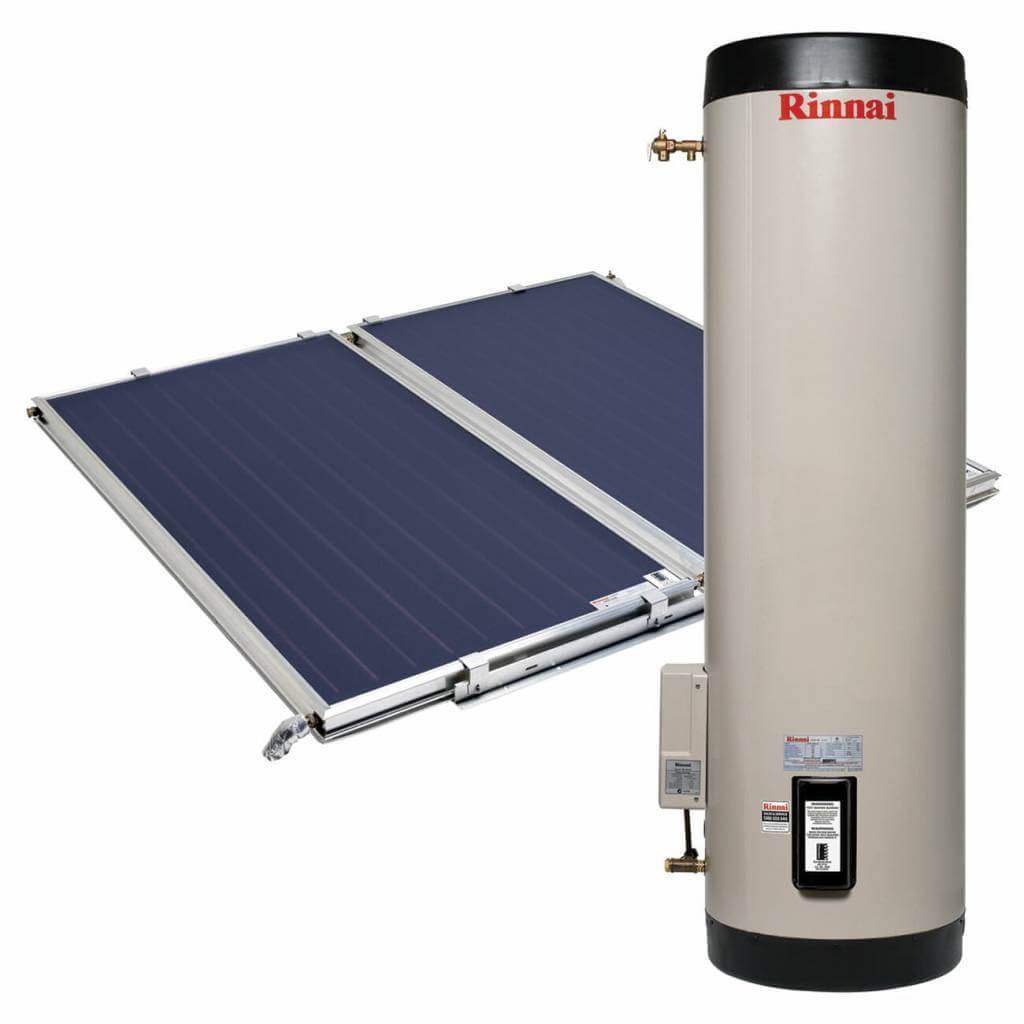 Solar water heating uses the heat from the sun to create hot water using solar thermal collectors. Various solar hot water storage systems support their use in multiple climates, including lo-line and hi-line variations and elements to protect from both extreme heat and frost. Solar systems are incredibly efficient and reliable, lowering the cost of running your home and your impact on the environment.
How solar hot water heaters work
Solar hot water systems use a storage tank and solar collector combination to provide a reliable source of hot water. The system will either be active with circulation using pumps, or passive, relying on the thermosiphon effect to move liquid through the system.
Pumped (or active) systems rely on solar panels or collectors to absorb the sunlight and a pump to circulate the water from the cylinder to the collector and back again.
Close-coupled or passive systems have solar collectors on the roof to heat the water when the sun is shining.
Typical cost for solar hot water heaters
Solar hot water systems can be flat plate, evacuated tube or heat pump systems, ranging from $3000 to $7000 fully installed. Keep in mind that solar rebates exist and using a solar system long-term can cut your hot water heating bill by up to 80%.
What to expect after installing solar water heaters
The time it takes for your solar hot water to heat up will depend on the tank's size, the sun's input, and the system's overall efficiency parameters. Most will be raring to go within two to three hours and can be reset or powered up with a simple push of a button.
The advantages of solar hot water heaters
Decrease your household's energy use and greenhouse gas emissions by harnessing power from the sun
Access reliable hot water around the clock thanks to solar collectors
Enjoy access to government rebates and cost savings
Increase the value of your property
The disadvantages of solar hot water heaters
It has a higher installation cost than some other traditional hot water heaters
It can be difficult to install if your rooftop cannot accommodate
The efficiency can vary between homes
Requires annual maintenance
Traditional hot water heaters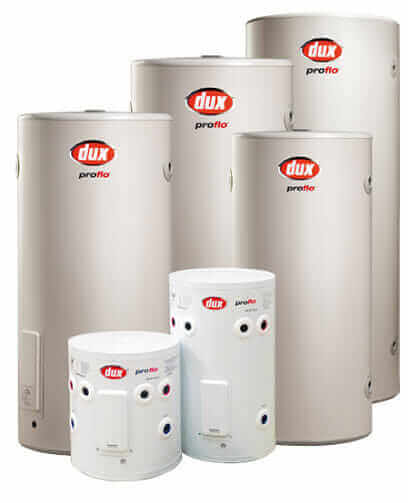 A traditional water heater is otherwise known as a storage or tank-style system and is essentially a large tank designed to store and heat water. They hold a constant water level and keep it always heated and ready to use. The tank is generally made of steel with a sacrificial anode rod to prevent rust, and the power source can be gas or electric.
How traditional hot water heaters work
A traditional hot water system will heat the water before it's required and keep it hot in an insulated steel tank. Then, as the water sits in the tank, a burner ignites periodically to keep the water at the pre-set temperature. These are generally affordable and reliable hot water systems for homes of all shapes and sizes. In addition, they have low maintenance and repair costs, and replacing an element or two will allow the system to run for 10+ years.
Typical cost for traditional hot water systems
The cost of most electric storage type hot water systems will range from $450 to $1900, depending on the size in litres of the tank. Likewise, depending on size, gas storage tanks will range from $850 to $1700.
What to expect after traditional hot water installation
A traditional tank-style system will provide hot water very quickly if installed by a professional hot water specialist. You should expect hot water within 30 minutes to an hour, and once it is all set to go, you shouldn't need to do a thing until your annual maintenance, which will depend on the type and brand of the system.
The advantage of traditional hot water heaters
Hot water performance, even during a blackout! With your hot water tank heating and storing the water, you will likely be able to enjoy a hot shower no matter what.
Minimal effort is required for maintenance, with at most a sediment flush needed annually.
Low installation, low purchase and running costs, and the system can often be installed and working within the same day.
The disadvantages of traditional hot water heaters
It can constantly produce higher energy bills with water heating, particularly during winter.
Water that remains in the tank for an extended period can cause sediment build up, rust and corrosion.
The tank requires ample space in the garage or at the side of the house for installation.
The best hot water system for your home will depend on a range of factors, but ultimately comes down to the hot water needs of your family, the size of your home and your budget. We are proud to stock the latest and best in hot water system brands of both the traditional and solar varieties so that you can make the best decision for your long and short-term hot water requirements.
Browse our extensive range today, or get in touch to discuss your installation, replacement, or repair needs.