In the market for a new hot water system? Looking to replace your existing hot water system? Hot water systems are available in many different capacities.
If you're looking for some ideas to consider before you decide, read the following quick list to help you with your decision.
Quick Tips for Picking a Hot Water System:
Number of people/bathrooms

How many bathrooms do you have and how many people will be using the hot water at once?

Age

Keep in mind teenagers have high hot water usage. Young children have low hot water usage. Adults will vary.
Appliances using hot water at the same time

Dishwasher and washing machine; a mains pressure hot water system is able to maintain pressure when multiple taps are being used simultaneously

Baths

Will a large amount of hot water be needed to fill a bathtub or spa-bath?

Climate where you live

A cold climate will demand more of your hot water system than a warm climate.

Type of fuel available

What type of fuel do you have at your house? Natural gas, liquefied petroleum gas, or both?

Space

Do you have room for the unit inside the house, outside, or only a small compact space that would fit an under bench hot water system.

Budget

Sometimes, investing in newer technology may cost more up-front but can result in higher long-term savings.

The Environment
Want more information? Read the full blog below to review other factors that will help you decide between systems.
---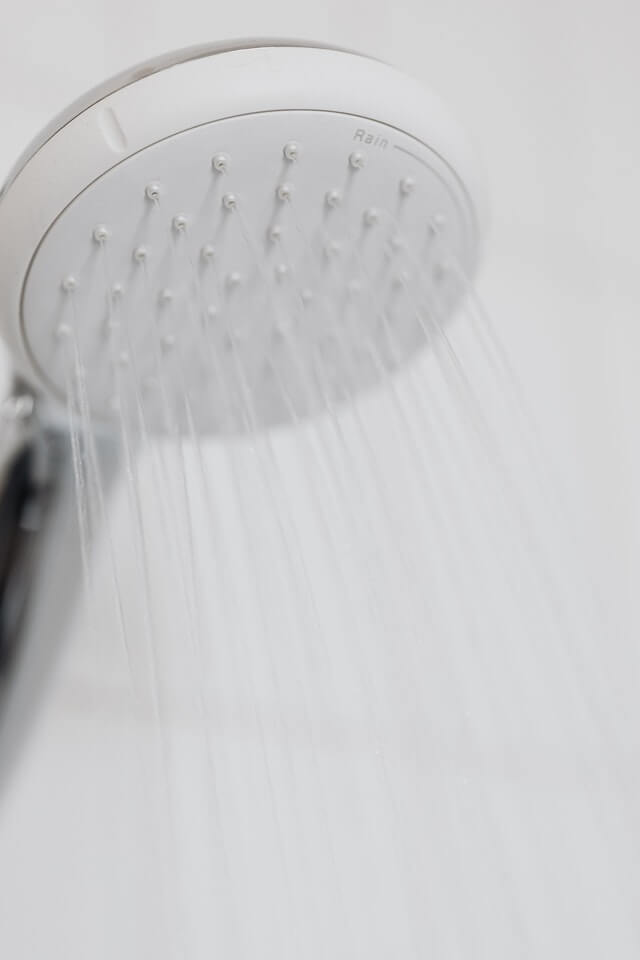 Your hot water usage is responsible for up to 30% of your household's running costs, second only to the cost of keeping your home temperate.
With more people working from home now, people are starting to consider how they can save money on their home's hot water system.
Hot water systems are typically expected to run in the background, unnoticed until the water starts running cold or a leak breaks through. 
If you're building a home from scratch or have just read our blog on older hot water systems and realised yours is nearing the end of its life – you may be searching for the best new system. When replacing anything in your home, it's best to choose something that is more efficient, more sustainable and will perform better for longer. 
So, what does that look like for your new hot water system? 
Hot water systems are available in many different capacities.
10 key factors for choosing the best hot water system:
1. Start with the type of hot water system you prefer…
The first decision you'll need to make when shopping for a new hot water system is the type of system you're after.
Electric hot water systems
Often cheaper to install but more expensive to run, electric systems are a quick and straightforward solution if you want reliable hot water and need lots of different options for capacity.

 
Gas hot water systems
If you have the right connections, gas can be cheaper than electricity to run, and the water can be heated right on cue when needed. Gas is an energy-efficient and reliable choice.
Solar hot water systems
If you have the right connections, your home is positioned in the right sunlight, and you've got some time up your sleeve for installation – solar hot water is a no brainer. Solar systems range in price and are often the most expensive to install, however, the cost savings over time will make up for the initial upfront cost.
Heat pump hot water systems
Heat pump systems work like an air conditioner or refrigerator, sucking in hot air and using it to heat your water with help from a compressor. This type of system can reduce the cost of running your hot water, reduce your environmental footprint and give more hot water for less space.

 
2. Are you after a storage tank or continuous flow water system?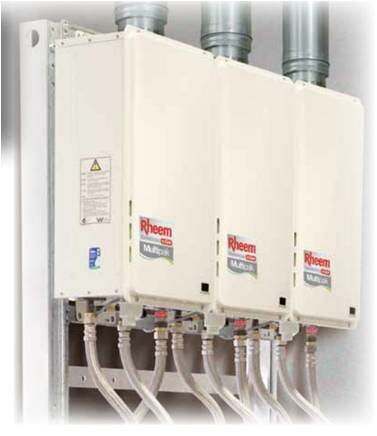 The next decision to make is whether you want to install a storage tank or invest in a system that allows the water to heat as needed (continuous flow or instantaneous system).
Most systems typically use a tank, and large households often find that a tank system is the most cost-effective option. If you are in a smaller household or are conscious about your water usage, a continuous flow hot water system may be worth installing. These systems allow you to only heat the water that you need, right when you need it.
Most models use gas, plus they require less maintenance and space with no need for a large tank.
3. How many people will be using your hot water?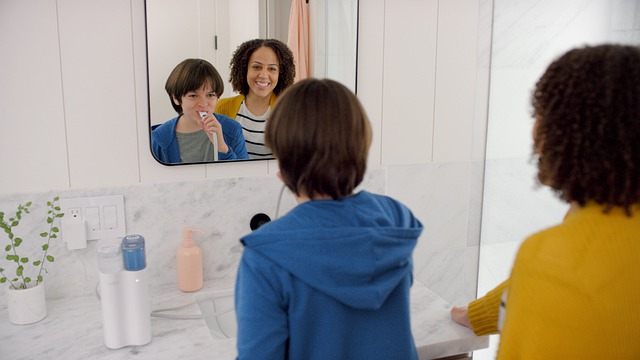 Typical water heaters hold around 230 litres or more, and the size you should buy will depend on how many people will be needing hot water at once.
If your home has multiple bathrooms with showers in each, you should plan for a larger capacity tank than those with a single bathroom home. 
A general rule of thumb is each individual in the house will use approx. 50-100 litre of hot water per day. 
4. What are the ages of the home's occupants?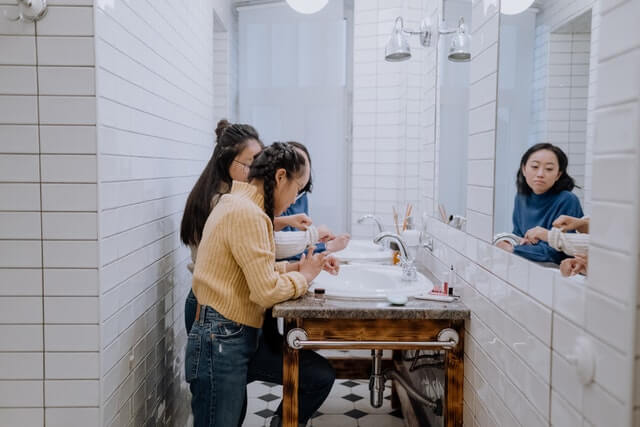 Households with children use a lot of water, from teenagers who can spend hours in the shower to toddlers who sometimes need multiple baths a day.
If you don't plan for your hot water system to keep up, you may find there is no hot water left to relax in when your parenting duties are done for the day. 
5. Will other appliances be using hot water at the same time?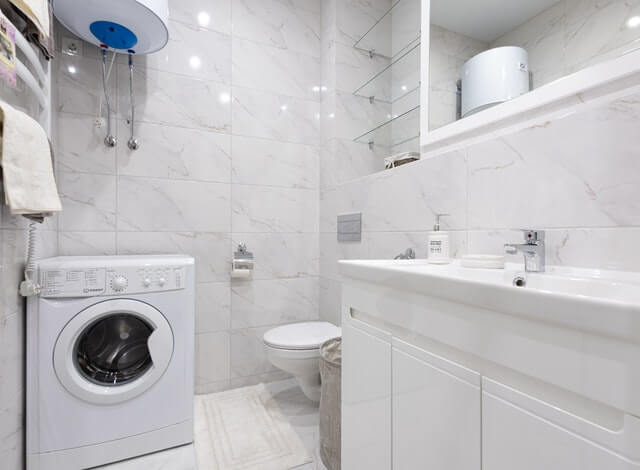 A family of four taking several showers in an afternoon, while the dishwasher is running and the washing machine is on, will use about four hundred litres of hot water or more.
This doesn't mean that you need a huge hot water tank as much as you need a mains pressure hot water system to maintain pressure while multiple taps are being used simultaneously. 
6. Are you a shower or bath household?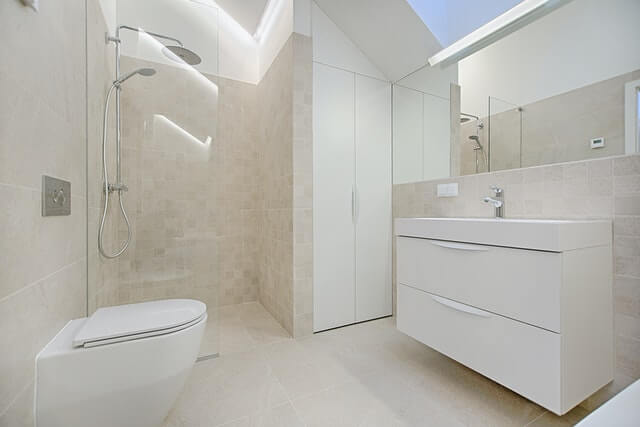 A standard bathtub will take around 135L – 300L to fill, depending on the size and shape of the tub. On the other hand, an average shower-head will put out a water flow of around 12L per minute.
You may be able to consider a smaller hot water tank if your family exclusively uses the shower, whereas if your family enjoys variety, something like a larger 170L or 360L gas hot water tank may be best to cover all basis. 
7. What connections are available?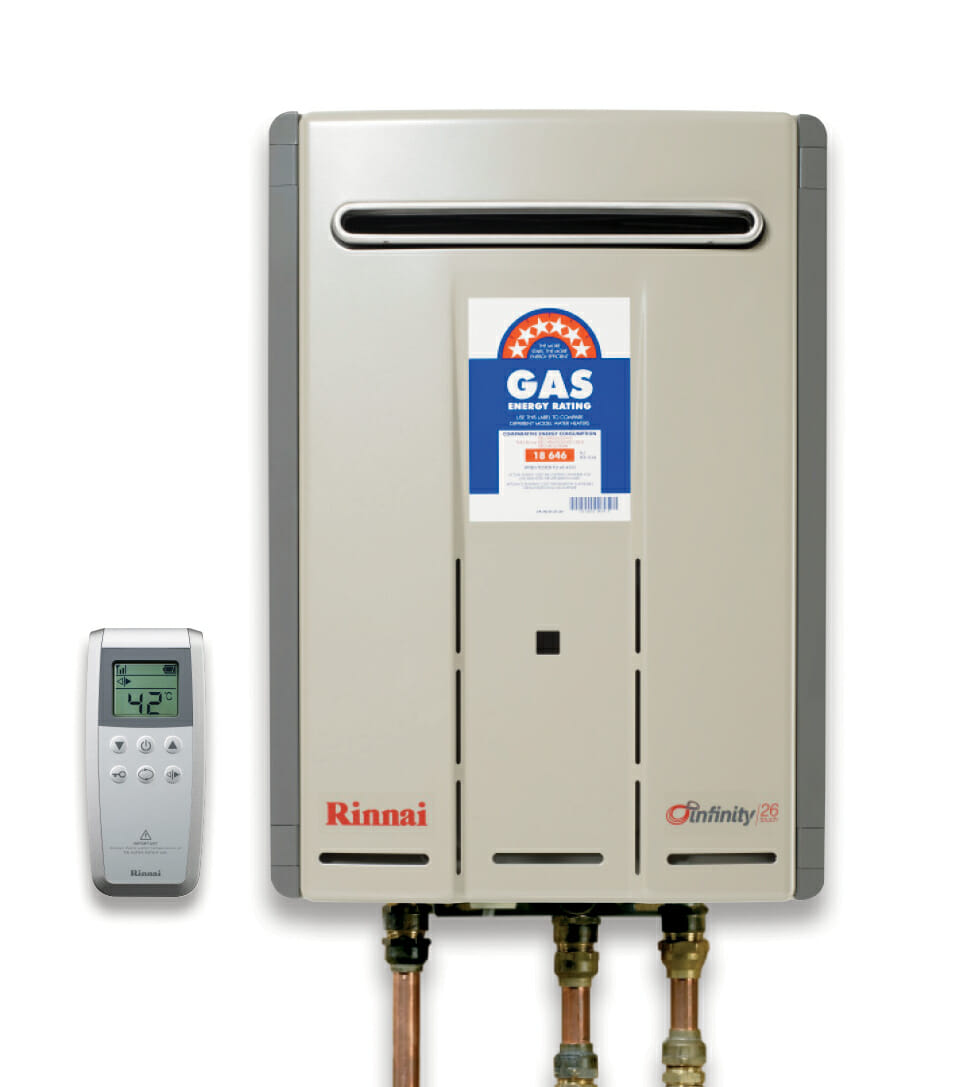 Not all homes are built to suit any hot water system you can find in our range.
Some homes have both an electric and gas connection, some have solar connections and others only gas.
Make sure to check what connections you have before investing in a new system, and more specifically, if you're planning to connect a gas system – if you have natural gas or liquefied petroleum gas.
8. How much space do you have?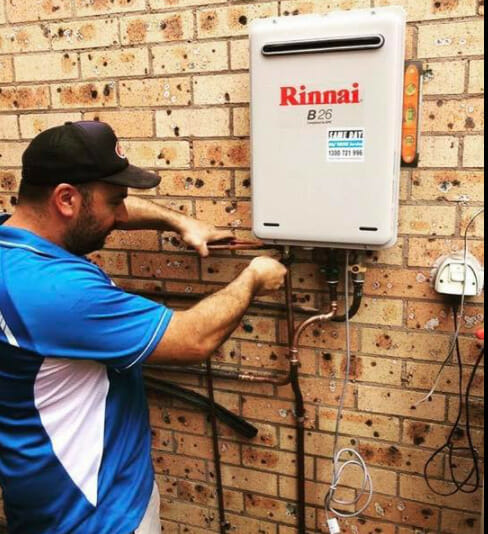 It is not always safe to assume that the newer version of your hot water system will fit in the space where your old one occupied.
Newer technology such as updated insulation and efficiency improvements may have changed the shape and size entirely over the years. Hot water systems are installed within a unit inside the house, outside, in the garage, or rare instances, under a bench. Wherever your hot water system connections are, ensure that the system you purchase will fit in the space. 
9. What is your budget?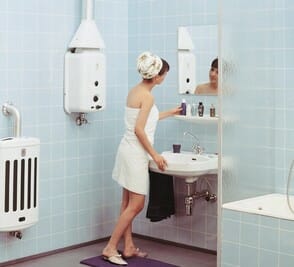 There are a few things to consider around budget when purchasing a new hot water system, such as whether you are an owner-occupier or a property investor. If you don't know how your occupants will use the water, and if you're not paying the electricity bill yourself, you can often get away with a smaller budget for a new system.
On the other hand, the cost savings from installing an efficient and top of the range system will soon make up for the initial cost if you plan the hot water system appropriately for your intended household use.
Electric hot water systems are one of the cheaper types of hot water systems that will do the job well, whereas solar systems are slightly more expensive to install but will save you thousands throughout your hot water usage. 
10. Is environmental efficiency important to you?

Solar power is no longer a futuristic idea, and more homes are making the switch for the win/win situation of major cost savings and lowering their carbon footprint.
Solar hot water systems and heat pumps convert the power of the sun to produce hot water reliably and efficiently. If environmental efficiency is important to you, you may want to consider installing a solar hot water system.

Still undecided? Same Day Hot Water's installation specialists can help…
We have curated our extensive range to fulfil the needs of all our clients, Australia wide, and their varying hot water needs.
Whether you're beginning from nothing with your new build, or you want to start making more efficient hot water choices, we can help. Our experienced crew services most major Australian cities, and we deliver across the country. 
Contact us today to discover the best system for your unique situation or to arrange a health check on your existing system. With our same day hot water service, you can have peace of mind that your hot water is flowing as efficiently and reliably as it can be, so you can get back to enjoying your hot showers stress-free.