Choosing the Right Hot Water System…Made Simple!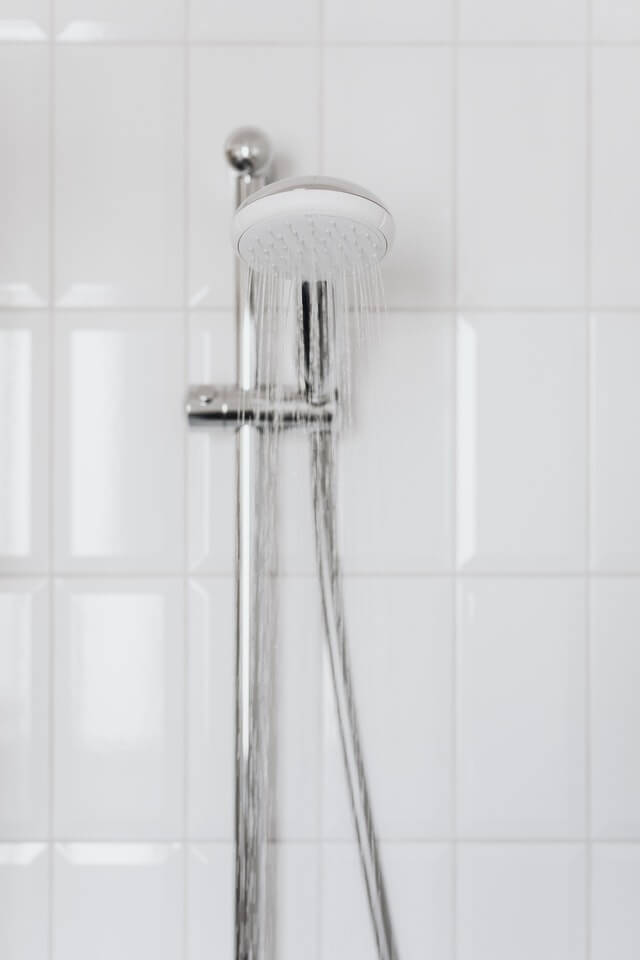 Access to clean and perfectly tempered water is one of the great comforts of modern life.
Unfortunately, hot water systems don't last forever and there will likely come a time when you are urgently shopping for a replacement.
There are many things to consider when searching for your new hot water system. By replacing your old one with an option that is more suited to your hot water usage, location, lifestyle and property – you could be saving yourself thousands in the long run.
A strategically chosen hot water system has the potential to improve your hot water reliability while lowering your bill, so you never have to worry about long showers or surprise guests.
There is a wide range of hot water systems available these days, from solar to electric or gas, and it can be hard to know exactly what is right for your household and lifestyle.
A system that is responsible for much of the energy use of your home, it is both frugal and wise to consider if your current hot water system is as efficient as it could be.
Understand what you're looking for in order to make the best decision.
We've compiled some of the most important considerations to help you pick the best one and to save you money on your next hot water system.
Let's begin with the basics.
Hot Water Heaters
There are two basic types of hot water heaters available for use in your home, these are storage systems and instantaneous/ Continuous flow systems.
Continuous flow storage systems are more traditional and widely used type of system and work by storing the water ready for use. These systems are usually cheaper to install but harder to keep cost-friendly if they don't have good insulation.
Instantaneous flow systems will heat the water only when it is needed and have less chance of heat loss as the water is not stored. These are more expensive to install yet can be cheaper to run in the long term.
Choosing what type of water heater you prefer is an important step in your decision as it may inform what type of system is available to you. For instance, instantaneous systems are only compatible with electric or gas-powered systems.

Choose Between 4 Different Hot Water Power Systems…
Hot water systems are powered by four main methods. The method you choose will depend on what connections are available at your property and what is most important to you in terms of cost, efficiency, sustainability and performance.
1. Electric Hot Water Systems
Electricity powers the hot water systems in around 50% of Australian homes, making it the most popular single choice across the country.
They are the cheapest to buy and install and are a popular choice for investment property owners and landlords who aren't concerned about running costs.
Electric hot water systems work by heating an element in the bottom of the tank which heats the water before storing it in the insulated tank, ready for use.
2. Solar Hot Water Systems
Solar hot water is for savvy and environmentally conscious homeowners who want to lower their energy and expense outgoings.
Powered by the heat of the sun, solar power allows people to use their hot water essentially for free. Solar systems can be powered by the thermosiphon effect or heat pump and can be boosted by gas or electricity to keep you in hot water even when the sun is hidden.
There are plenty of advantages to solar hot water systems compared to traditional water heaters; however, your personal needs will determine whether this option is suitable for you.
3. Gas Hot Water Systems
If your home has connections to natural gas, a gas system can be one of the lowest costing and most reliable systems to run. The prices won't fluctuate based on the time of the day like electric systems, and if you keep your gas in good supply – you will never be surprised by a cold shower.
4. Heat Pump Systems 
Heat pumps are known as one of the most efficient methods of heating water, using only around 30% of the energy of a conventional electric system.
Heat pump hot water systems act similarly to a refrigerator, extracting heat from the air to add to the water.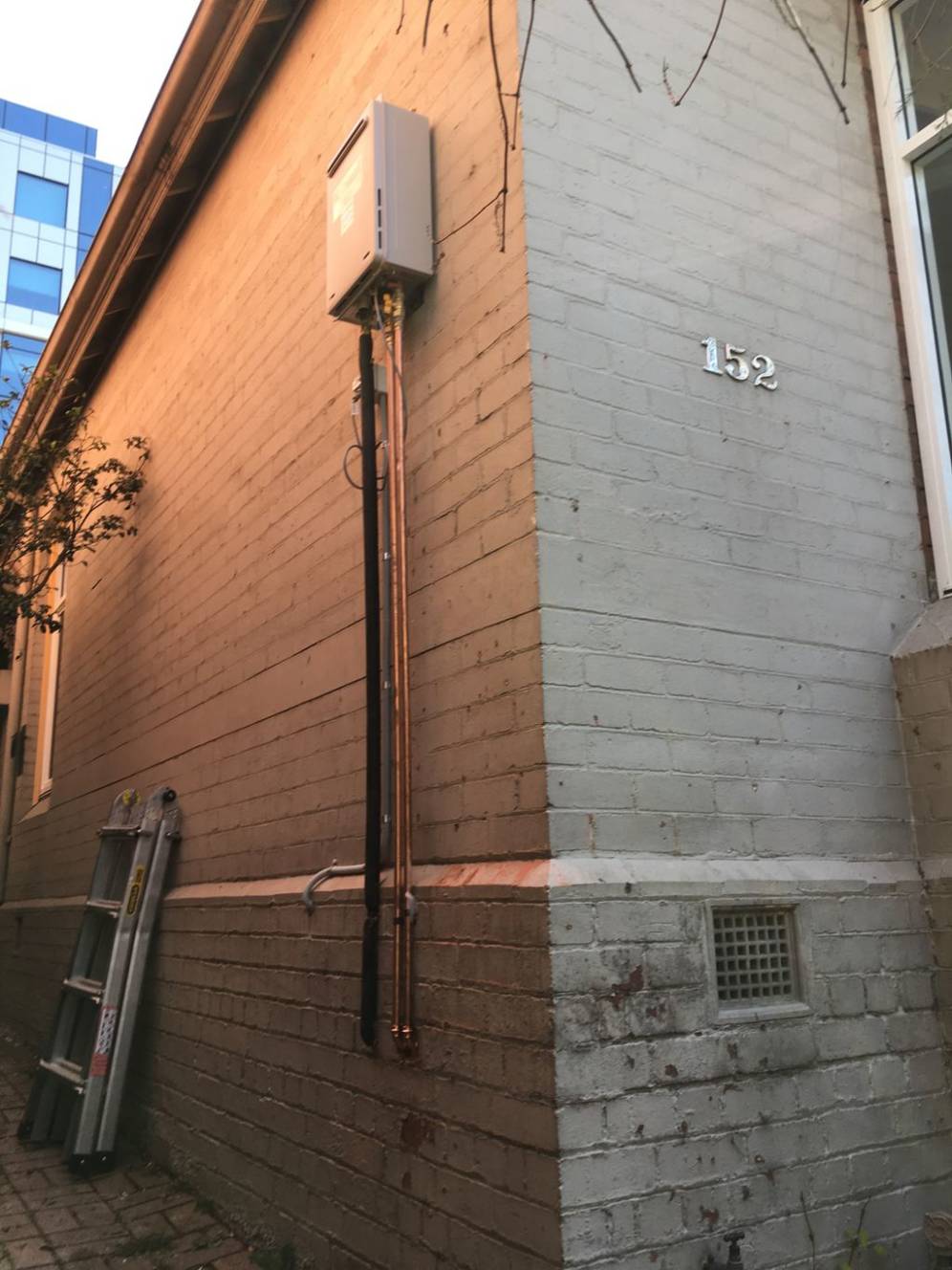 Making any big decision for your household will always come down to what suits your family the best. With two-thirds of hot water system purchases being for replacement, we understand that you may be looking to upgrade or improve on your current system setup.
If you read the quick list at the start of this post but are still looking for additional reasons to make the best decision, here are a few more considerations to take into account.

Bonus Considerations to Think About
What size hot water tank do you need?
The system size is one of the main things you need to consider when buying a new system for your household. If you always seem to run out of hot water, causing your tank to spend energy reheating the tank, it may be time to upgrade to a larger storage tank.
How about the tariff?
Understanding the reasoning behind your electricity bill goes hand in hand with understanding the tariffs. If you own a storage system, a time of use tariff may be the most efficient option, allowing the tank to refill and reheat during off-peak times. If you own an instantaneous system, a flat rate or block rate tariff may be the most efficient option as your water use during popular times may end up costing you more. Will your family be able to stick to the best tariff timings for your bill?
Are you able to do the right maintenance?
Hot water systems can cop a beating from constant use, yet they're expected to work at the push of a button or turn of a tap. Although they may seem like great big sturdy machines, they too need some tender love and care. Knowing how to care for your system will go a long way in keeping your hot water, and the cost of running your water, consistent. Understanding the maintenance needs of your system will go a long way in giving it a long and functional life.
Are you eligible for any rebates?
Many municipal bodies like to encourage homeowners to make the switch to solar water. This can mean discounts on the installation or ongoing costs of running your solar water, making solar systems very attractive to the savvy buyer.
How much space do you have?
No matter what kind of system you choose, it will take up space. Gas storage systems have a flue, storage tanks need space in the garage or outdoors to sit, and solar panels need a secure and structurally sound roof to be installed upon. To save yourself the stress and effort of buying a system that won't fit, make sure it's the right size for your space.
---
Are you ready to make the switch?
The main criteria of choosing a hot water system include heating type, storage or instantaneous flow, cost and energy efficiency. With most people buying hot water systems to replace their old ones, now might be the perfect opportunity for you to upgrade or improve your system to better suit your family and the way you use your water. Perhaps your household has grown to include extended family, or your children have flown the coop and you feel ready to downsize.
Whatever your reason may be for shopping our range of hot water solutions, Same Day Hot Water is here to help with your decision.
With decades of experience under our belts, we've built a reputation for being the number one source of hot water systems and water heaters, delivering across the country and servicing most major cities. By partnering with our team for your installation, replacement, repair or service, you will be giving your hot water system the best start for a long life of providing hot water.
We can provide comprehensive assistance to make buying your new hot water system simple and effective. To make the best hot water choice for your home, simply browse our range or contact us on 1300 721 996 to discuss all things hot water.